Cobb County Criminal Defense Lawyer
Serving Marietta, Roswell, Kennesaw, Smyrna, and Surrounding Areas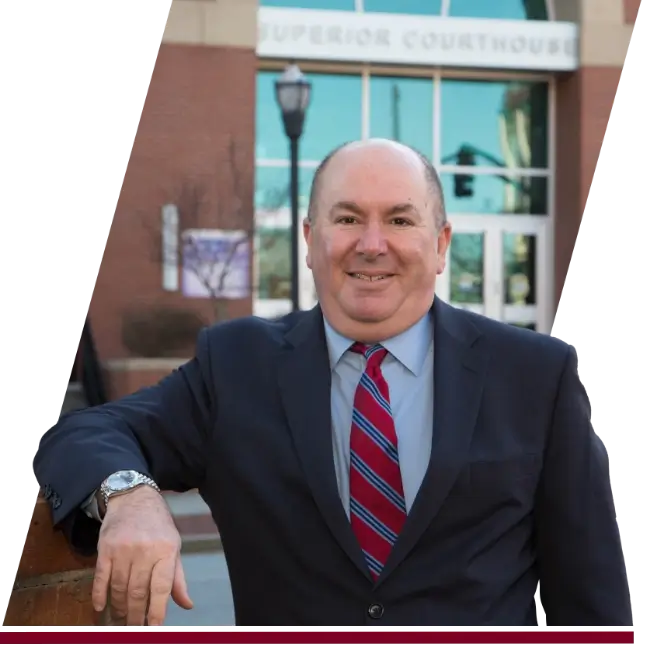 Getting pulled over or arrested is one of the scariest things that can happen to someone. If the thought of being branded as a criminal or saddled with a criminal record for making a wrong choice or one bad decision seems unfair or overly harsh, you're not alone. At the law firm of Andrew L. Schwartz, P.C., in Marietta, we understand that good people can make bad choices, and that doesn't make them bad people. We are a results-oriented law firm, and we'll work to help you get the best outcome from bad circumstances. Contact our experienced Cobb County criminal defense lawyer today.
Andrew L. Schwartz, P.C., represents people charged with DUI, drug crimes, theft, and a wide range of Georgia misdemeanor and felony offenses. We firmly believe in the principle that one is innocent until proven guilty, and we stand strong in upholding all the constitutional protections our country's founding fathers saw fit to include in the Bill of Rights. You are entitled to defend yourself against the charges laid against you, and you are entitled to have a lawyer represent you at every critical step in a criminal prosecution.
A Local Lawyer and Former Prosecutor Who Will Treat You Right
Georgia attorney Andrew L. Schwartz is a former prosecutor dedicated to defending your rights and fighting to keep charges from becoming convictions. At Andrew L. Schwartz, P.C., you'll be treated with dignity and respect in an upfront, honest manner. You'll get answers to your questions, you'll know where you stand, and together we'll work to get the best result considering all the circumstances.
Experienced Defense for All Types of Criminal Charges
When you select a criminal defense attorney, experience and commitment are critical. At Andrew L. Schwartz, P.C., we are problem solvers. Regardless of whether our clients faced criminal or DUI charges, drug charges, probation violations, or traffic violations, we have been there to help Let us advocate for you and help resolve the disruption a criminal charge can bring. By being aggressive and efficient, we can help provide the best solutions to your legal problems.
In a time of unfortunate events, you want to have committed and aggressive attorney who will defend you from the unforgiving criminal convictions and charges. Our criminal defense attorney Andrew L. Schwartz is a highly experienced former prosecutor. The benefits of working with a former prosecutor can greatly enhance your case. We will help carry and relieve the burden that comes with facing criminal charges, so you won't have to carry the burden alone.
Andrew L. Schwartz, P.C. will tenaciously defend you against charges including:
Criminal Defense
DUI Defense
Drug Charges
Probation Violations
Traffic Violations
Theft, burglary and shoplifting
Felony and Misdemeanor Charges
We are experienced in all types of criminal cases, but that's not all we do. We tenaciously fight for your rights, so we take the time to explain your options to make sure that you understand and are involved with the strategies we use regarding your case. You do not have to give up on your future with us by your side. Just like we have a reputation, we know you do too. Let us help you keep your reputation strong and positive.
Skilled and Effective DUI Defense
A drunk driving conviction will cost you: you'll pay hundreds or thousands in fines and court costs, you'll lose your driver's license for as much as a year and pay to reinstate it, you'll be required to perform community service, and you could even land in jail for as much as a year. All of those penalties are possible even if it's only your first offense; if you have a prior DUI, the consequences are much worse. Andrew L. Schwartz, P.C., will work to prevent a conviction or prevent the worst effects if a conviction can't be avoided. Our office is skilled and experienced in helping people facing the most serious DUI charges, including multiple DUI offenses, commercial driver DUI charges, and driving under the influence of drugs. If this is your first DUI arrest or if you've been down this road before, we'll evaluate your case and develop a strategy for a positive result.
Strong and Smart Drug Crime Defense
The War on Drugs is alive and well in Cobb County, and all too often good people get swept up in the frenzy and wind up charged with serious offenses by zealous prosecutors pushing for the maximum punishment. Whether you are the victim of misidentification or your own poor choices, or if you were just in the wrong place at the wrong time, we look at all the facts and factors that influence a drug case and work in and out of court to get the best outcome available. Our comprehensive drug crime defense practice includes possession offenses, including possession with intent to distribute, as well as charges of drug manufacturing, distribution, and trafficking. If you were picked up with drug paraphernalia or charged with a crime involving marijuana, cocaine, methamphetamine, ecstasy, or other illicit substances, call Andrew L. Schwartz, P.C., right away for the best result.
Comprehensive Cobb County Criminal Defense Attorney, Andrew L. Schwartz, P.C.
Andrew L. Schwartz, P.C., defends people charged with all kinds of misdemeanor and felony offenses in Cobb County, including theft offenses, assault and battery, gun charges, probation violations, and even reckless driving and other traffic violations. Cobb County maintains one court for felonies and another for misdemeanors, while city courts in Marietta, Roswell, Smyrna, Kennesaw and elsewhere handle traffic offenses. As a former prosecutor with over ten years of defense experience under his belt, attorney Andrew L. Schwartz has the know-how and determination to advocate effectively for his clients in courts and DA offices throughout the county.
Andrew L. Schwartz, P.C., is a Cobb County law firm with the experience you can trust and a fierce dedication to fighting for your rights and getting good results. If you've been arrested for DUI, drug crimes, theft offenses or other crimes in Cobb County, call the law office of Andrew L. Schwartz, P.C., today for a free consultation and immediate assistance getting you on the path to a successful outcome on your case.