Advantages Of A Private Lawyer Over A Public Defender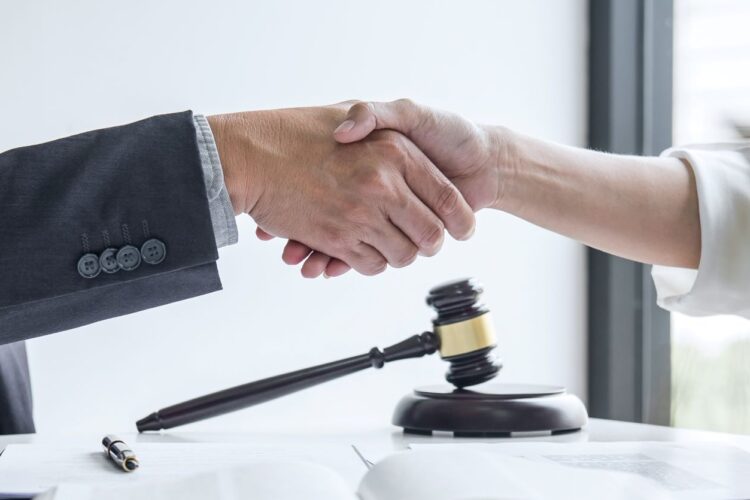 If you have found yourself in need of an attorney, you have two options. You can be appointed a public defender to represent you or you may hire a private attorney.
When facing criminal charges, you have an essential decision in considering whether to hire a private lawyer or request a public defender. What are the advantages of hiring a private attorney versus a public defender? Will one represent you better than the other?
The court appoints public defenders to your case, and a private lawyer is a person hired by the defendant or the defendant's family.
There are advantages and disadvantages to both. However, as you will see, the advantages of hiring a private lawyer tend to outweigh those of choosing a public defender.
Hiring A Private Lawyer Has Sincere Advantages
The first major advantage to choosing a private attorney is the value of choice. You can choose your attorney with full understanding of the attorney's record, personal rapport, experience, and availability. Private attorneys also have considerably more time as their caseload is not as large as public defenders, allowing them to focus on your case and provide comprehensive defense that is focused on you.
You can hire an experienced attorney with a proven record in your specific type of case that has the expertise to build an effective defense for your charges and your circumstances. An experienced criminal defense lawyer will also be acutely aware of flaws in the prosecution's case and consider ways to exploit these to your advantage, potentially earning a dismissal of charges.
Private attorneys have extensive resources to protect the defendant's rights, such as hiring expert witnesses, contracting private lab testing, and tracking down security footage to help prove their client's innocence. They also have a more substantial support staff of paralegals and others to help assist with cases and protect your rights and freedom.
When you go with a private lawyer, you are likely to experience better accessibility by phone, email, or text to talk about concerns, new evidence, or issues that may arise, giving you greater peace of mind throughout the case and keeping you in the loop at all times.
What Are There Disadvantages To Hiring A Private Lawyer?
The primary disadvantage of hiring a private attorney is the increased financial burden. Private attorneys are running a practice, and their services can be costly.
However, the reality is that most people find that the advantages far outweigh the cost, as the possible long-term repercussions of who you choose to protect your rights and freedom can cost you much more than money.
Hiring A Public Defender Has Advantages As Well
Cost is the most significant advantage to having a public defender. For some who can afford to hire a private lawyer, requesting the court appoint an attorney to defend you is the best alternative. It is never recommended that one represent themselves in a court case.
Public defenders often work on various criminal cases and have long-term relationships with prosecutors, which may help them reach plea agreements. How agreeable these pleas agreements are to you may vary, however, and are arguably not the ideal outcome of your case.
Disadvantages To Hiring A Public Defender
Yes, you have a right to counsel for any criminal proceeding, and it is guaranteed by your 6th Amendment Right to be appointed a public defender. The 6th Amendment, however, does not give you the right to have counsel choice.
While many competent, experienced attorneys work in public defender roles, there are still issues with the system. If you choose to follow this path, these are the three considerable downsides you should be aware of.
You Do Not Get To Choose Your Attorney
You have no say in who the court appoints to be your lawyer, and it is difficult to change attorneys, even if there is conflict, personality clashes, or unsatisfactory results.
If there is irreconcilable conflict, this may be grounds for considering a substitute counsel. However, a loss of confidence in counsel does not require appointing substitute counsel by the state.
Public Defenders Are Often Overworked And Underpaid
Many attorneys who work as public defenders have an overabundance of cases due to the high need for criminal defense attorneys. The Public Defender's Office has dozens of cases at a time, And this can sometimes lead to costly mistakes and limited time for their clients. Public defenders tend to be lesser-paid than private attorneys as well, and on average earn about one-third of what private attorneys make per year.
Public defenders handle as many as 590 cases in one year, whereas a private lawyer will only handle about 150 cases per year on average. Due to their heavy caseload, public defenders may be more likely to recommend a plea deal to avoid trial.
Hire An Experienced Private Attorney To Represent You When It Counts
The Schwartz Law team has been serving Cobb County with experienced, proven legal defense strategies for years. We specialize in DUI cases and drug-related offenses, traffic crimes, and general criminal defense.
Andrew L. Schwartz is a highly experienced former prosecutor and will tenaciously defend you using his knowledge and experience to provide the best solutions to your legal problems and build a solid defense to protect you and your rights.
Contact us today so we can help you fight for your freedom.