Mistakes to Avoid When Facing Drug Charges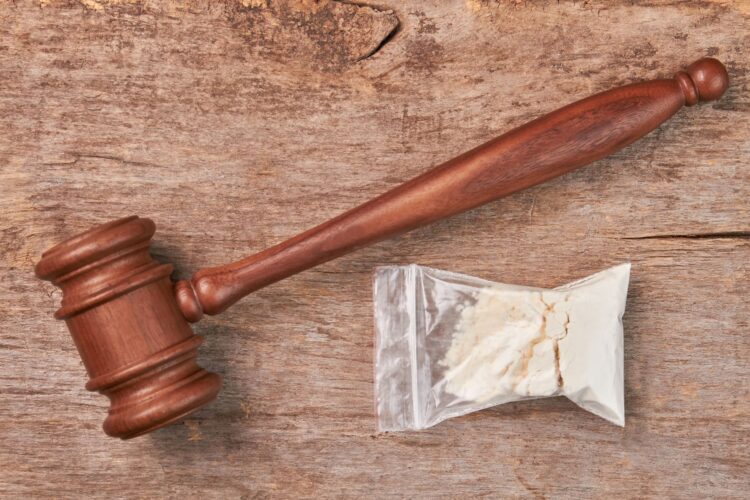 Being convicted of a drug charge can have serious consequences that extend beyond the courtroom. Most people know this, and when they face drug charges, they try to do or say something hoping that it will help them. But, unfortunately, doing this is almost always a bad idea.
The state of Georgia has one of the strictest sets of drug laws in the country. Penalties can be severe and are determined based on the nature of the offense (possession, intent to sell or distribute, or trafficking), as well as which drug you are being prosecuted for. A drug conviction can follow you around for the rest of your life.
Having an experienced criminal defense attorney on your side can help protect your rights, but there are certain mistakes that you can make that even the best attorney won't be able to fix. Here are some of the most common mistakes people make when facing drug charges.
Deciding to Represent Yourself
Felony charges are very serious and can affect every aspect of your life. Therefore, you need to find an attorney as soon as you can. The sooner you hire a criminal defense attorney, the sooner they can start researching your case and pursuing a resolution to your charges.
Hiring the "Cheapest" Attorney
Have you ever heard the phrase "You get what you pay for?" Fighting a drug charge isn't when you want to see if that is true. You need the best attorney you can find, one who is experienced, knows the state and federal drug laws, has a proven success rate handling cases similar to yours, and who will aggressively defend your interests.
Talking to Police Without an Attorney Present
After being arrested for a drug charge, do not attempt to convince the police that you didn't commit the crime you are charged with. You should always be respectful and cooperative with the police, but do not volunteer any information. It is your right to remain silent, and that is exactly what you should do until your criminal defense attorney is by your side, advising you on what you should or shouldn't say.
Thinking the Charges Are "No Big Deal"
Although drug crimes have become very common, some people incorrectly assume that means they are no longer a big deal. The state of Georgia prosecutes drug charges to the full extent of the law. A drug conviction will permanently taint your record. It can affect your job, your ability to find work in the future, and even cause you to lose your home (if you don't own it).
Talking to Others About What Happened
It may be tempting to talk to friends and family about your arrest and what the police are charging you with. While it's typically good to talk things out, in this case, don't!
Whoever you talk to about the case could then be considered a witness. What you say to them is not a protected conversation and can be used against you in court. If the police bring that person in for questioning, there is also the risk that what they tell police will differ from your statement and what really happened. And while they may be trying to help you, even the slightest discrepancy can be detrimental to your case.
Consenting to a Search
Investigators may ask to search your home, vehicle, or you, when investigating a drug case. If you consent to a search, your attorney can not challenge any evidence found in those searches in court. A criminal defense attorney will make sure that you are treated fairly and are not subjected to searches without the police obtaining the proper search warrants.
Assuming You'll Be Offered a Plea Deal
People who are not familiar with the court system may assume that they will automatically get offered a plea deal. It is possible that your criminal defense attorney can arrange a plea deal for you, but not everyone is entitled to one.
Let Schwartz Law Defend Your Interests
A criminal charge must be handled in a professional and determined manner. Anything less can threaten your freedom and future. Andrew Schwartz has an enviable record of success in challenging criminal defense cases. He is one of the best Cobb County criminal attorneys and will work to develop a strong and effective defense of your rights and freedom. Mr. Schwartz devotes his entire practice to criminal defense, including:
DUI-Both Driving under the Influence of Alcohol and/or Drugs
Drug Charges, including Possession, Possession with Intent, Trafficking
Theft, burglary, and shoplifting
White Collar and Internet Crimes
Probation Violations
Traffic Offenses
Felony and Misdemeanor Charges
You probably have many questions about the criminal law process and what happens next. In a free, no-obligation consultation, Mr. Schwartz can evaluate your situation and discuss your legal options. For a free initial consultation with a criminal lawyer in Cobb County GA, call 678-853-2500 or contact us online today.