Must-Avoid Mistakes When Facing Criminal Charges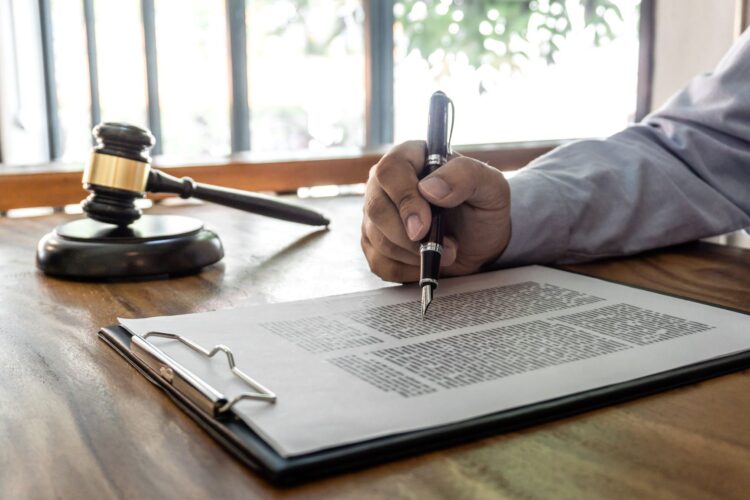 No doubt, being arrested and charged with a crime can be a frightening experience. Of course, you're worried about your future. The first thing that likely comes to mind is what will happen to your family, job, and your reputation.
It's important to keep in mind that you're innocent until proven guilty. Therefore, you'll want to avoid making legal mistakes that could have a negative impact on the verdict.
Here at Andrew Schwartz Law, our legal team has years of experience helping individuals dealing with criminal charges develop a solid defense. We believe that everyone deserves to have a fair shot at proving their innocence. That's why we have outlined six grave mistakes that can negatively affect your case.
1. Making a Statement Without Legal Counsel
Speaking to the police without your attorney present is the biggest mistake you can make when facing criminal charges. One of the first things an officer will say as part of your Miranda rights during an arrest is "You have the right to remain silent."
It would be wise to exercise that right. When you answer law enforcement questions without legal counsel, law enforcement can and will use anything you say as evidence against you. You can still be held responsible for your statements, regardless of how innocent they seem.
2. Talking To Other People About Your Case
In this type of situation, it's normal to want to confide in family and close friends on the details of your case or the incident in question. However, you should avoid discussing your case with anyone, even those in your most trusted circle.
After all, you never know who the police will interview, or the prosecution will subpoena as a witness. The fewer people know, the better. The only person you should discuss your allegations with is your attorney.
3. Resisting Arrest
No one wants to go to jail, especially when they know they are innocent. Yet, resisting arrest or trying to flee from authorities will work against you. Even talking back is a sign of resistance. When you resist arrest, you can face an additional charge on top of your other charges. The best course of action is to stay calm and focus on clearing your name.
4. Not Showing Up To Court
In most cases, when you're facing criminal charges, you'll have several scheduled court dates to attend unless your lawyer can resolve the matter early on. Skipping out on court dates is a sign of resistance, and it can negatively affect your case.
If you fail to show up in court, the judge will issue a bench warrant. That means you will be arrested and put in jail until your next court date. You need to do whatever you have to ensure that you arrive at each court date.
5. Failing To Seek Legal Representation
Another poor decision people make when facing criminal charges is failing to hire a lawyer. You might feel that because you are truly innocent that you won't be found guilty. Unfortunately, the criminal justice system isn't perfect — people get sent to prison for crimes that they didn't commit.
While the charges may have no basis, law enforcement's job is to find whatever evidence they can that will attest to their narrative. It doesn't matter how smart you are or how many law dramas you watch on television — you aren't qualified to represent yourself in court.
You should never underestimate the value of having a good criminal defense strategy. You need to take criminal charges seriously since they can lead to severe consequences. Don't face your charges alone — hire an experienced criminal defense attorney to represent you and give you the best chance of success.
6. Hiring The Wrong Criminal Lawyer
Hiring the wrong criminal defense lawyer can be just as bad as representing yourself in court. If you've never had to hire an attorney before, you might think that all lawyers are the same or that having any lawyer is better than not having one at all, but you'd be wrong. Criminal law is a highly specialized field.
Not all attorneys have the experience, skill, or dedication to formulate a solid defense for their clients. Having the right lawyer on your side can increase your chances of winning your case. It's vital to perform thorough research before settling on an attorney.
Schwartz Law Will Fight For Your Freedom
A criminal charge must be handled in a professional and determined manner. Anything less can threaten your freedom and future. Andrew Schwartz has an enviable record of success in challenging criminal defense cases. He is one of the best Cobb County criminal attorneys and will work to develop a strong and effective defense of your rights and freedom. Mr. Schwartz devotes his entire practice to criminal defense, including:
-DUI-Both Driving under the Influence of Alcohol and/or Drugs
-Drug Charges, including Possession, Possession with Intent, Trafficking
-Theft, burglary and shoplifting
-White Collar and Internet Crimes
-Probation Violations
-Traffic Offenses
-Felony and Misdemeanor Charges
You probably have many questions about the criminal law process and what happens next. In a free, no-obligation consultation, Mr. Schwartz can evaluate your situation and discuss your legal options. For a free initial consultation with a criminal lawyer in Cobb County GA, call 678-853-2500 or contact us online today.