Under 21 DUI Charges in Georgia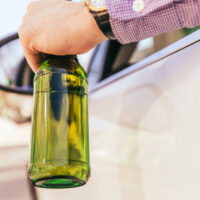 Driving under the influence is illegal in all 50 states. However, what qualifies as being "under the influence" can vary depending on the age of the driver or even the kind of license that he or she has. In Georgia, for example, it is unlawful for most motorists to drive with a blood alcohol concentration (BAC) of .08 percent. For commercial drivers, however, this standard is lower, at .04 percent. Similarly, drivers who are under the age of 21 years old can be charged with a DUI if they are found behind the wheel with a BAC of .02 percent.
Per Se DUI Charges 
In Georgia, there are two types of DUI charges for underage drivers. The first occurs when a driver has a BAC of .02 percent or higher within three hours of driving. This lowering of the BAC standard from .08 percent reflects the state's strong stance against underage drinking. This is known as a per se underage driver DUI charge.
DUI Less Safe Charges 
Even if an underage driver refuses a test or has a BAC of less than .02 percent, he or she can still be charged with what is known as a DUI Less Safe offense, which prohibits motorists from driving in any condition that makes them less safe to be on the road. The state doesn't require blood or breathalyzer test results to support this charge.
Underage DUI Penalties 
The penalties for underage drinking and driving are severe. As a misdemeanor offense, those who are convicted of underage DUIs can expect to:
Pay a fine of between $300 and $1,000;
Have their driver's licenses suspended for six months; and
Be required to complete a DUI Alcohol or Drug Use Risk Reduction Program.
For a second offense in the same ten year period, the penalties are even more severe, with fines of between $600 and $1,000 and a driver's license suspension of 18 months. Any subsequent offenses will be charged as felonies and will be accompanied by a fine of at least $1,000 and a five year driver's license suspension.
Defenses Against Underage DUI Charges 
Drivers who are accused of driving under the influence have the right to mount a strong defense on their behalf. With the help of an experienced attorney, a driver could avoid conviction by proving that:
The breathalyzer test was administered improperly;
The results of the roadside sobriety test were inconclusive;
The officer didn't have probable cause to pull the driver over; or
The driver was not in physical control of the vehicle at the time of arrest.
For help crafting a defense against your own DUI charges, reach out to our legal team today.
An Experienced Cobb County DUI Defense Lawyer 
If you have been charged with an underage DUI in Georgia and need help defending yourself, look no further. Dedicated Cobb County DUI defense lawyer Andrew L. Schwartz, P.C. is here to help protect your legal rights. To schedule a free consultation with a member of our legal team, please call 678-853-2500 today.
Sources:
 law.justia.com/codes/georgia/2020/title-40/chapter-6/article-15/section-40-6-391/
forbes.com/advisor/legal/dui/georgia-dui-laws/