A Guide To Choosing Your DUI Defense Attorney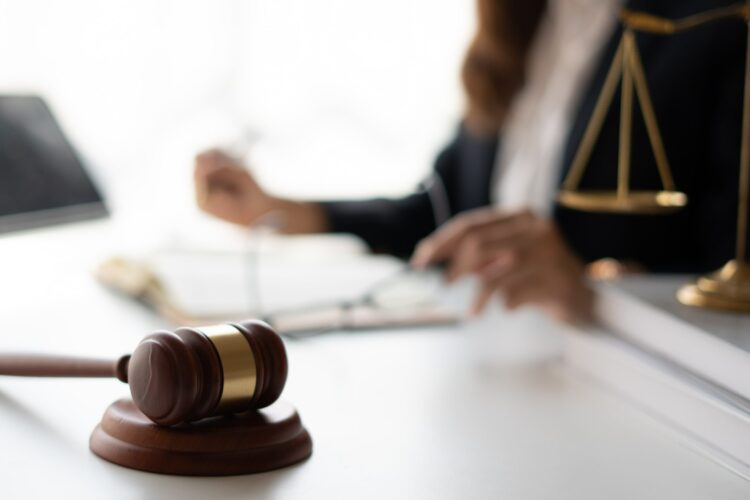 The number of people charged with a DUI offense has increased exponentially, and the penalties for driving while impaired in Georgia have become more severe. If you are arrested for a DUI, knowing how to choose your DUI defense attorney to help protect your rights and your freedom is crucial.
If you get pulled over and your blood alcohol concentration is above .08, you can be charged with driving under the influence or while intoxicated. An experienced attorney can help determine if it's in your best interest to take your case to court, try to keep your driver's license or plead guilty.
If you're charged with a DUI in Georgia, you want to avoid making some common mistakes, and one of the best ways to do this is to hire a qualified DY defense attorney. This article will outline choosing the best DUI defense attorney for you.
9 Tips For Choosing the Best DUI Defense Attorney in Georgia
Are you facing a DUI in Georgia? You can search for DUI defense attorneys in various ways, including the following:
Ask friends, family members, or business associate
Do an internet search and type "DUI defense attorneys near me."
Read reviews online
Local referral service
Once you find a couple of prospective attorneys, book a consultation and ask questions to determine which DUI lawyer is best for you.
#1. Look for an Attorney with Experience in DUI Defense
You may have a friend who is a family lawyer; however, if you're facing DUI charges, you want to ensure that you hire an experienced DUI defense attorney. A DUI defense attorney in Cobb County has significantly more experience than an attorney who just began practicing or a family law attorney and can dramatically improve the chances of a favorable outcome in your case.
#2. Find a Local DUI Defense Attorney
Hiring a local DUI defense attorney comes with many benefits. First, selecting an attorney familiar with judges, prosecutors, and the procedures at your local courthouse is crucial as they understand how to navigate the complex criminal court system and have already developed a rapport with those responsible for prosecuting and determining the outcome of your case.
#3. Choose a DUI defense attorney with a Good Reputation
You will find many attorneys in Cobb County, Georgia, and it is a good idea to pick one with a good reputation and that has no disciplinary action on their records with the state bar. Talk with people you trust and research local attorneys to find one with a good reputation.
#4. Choose a DUI Defense Attorney with Trial Experience
When selecting an attorney, please inquire how much experience they have in dealing with DUI cases that have gone to trial and the outcome of those cases. An attorney with more trial experience will be better prepared to fight for your rights and freedom if they have had experience in the courtroom.
#5. Consider the DUI Defense Attorney Fees
When you choose an attorney, it is essential to understand that overpaying and underpaying can lead to a disappointing outcome. Choosing a very expensive attorney can create financial hardship; however, selecting a very cheap one may result in poor-quality legal representation. Instead, choose an affordable DUI defense attorney who offers quality legal representation to ensure you have someone who will defend your rights and not break the bank.
#6. Choose a DUI Defense Attorney Willing to Commit Time and Energy to Defend You
Sometimes attorneys will have more cases than they can handle, and the quality of representation can be affected. Instead, hire a DUI defense attorney who has the time and will fully commit to defending you and give your case the personal attention you deserve.
#7. Choose a DUI Defense with Excellent Communication Skills
It would be best to have a DUI defense attorney who will listen and communicate effectively with you. They will better understand your personal circumstances, help to clarify your options, and will be able to defend you better. Your attorney also must have good people skills, understand how to communicate effectively with the judge and other attorneys, and be able to relate the facts of your case while appealing to their humanity.
#8. Choose a DUI Defense Attorney with Empathy
When consulting with an attorney, notice if they express empathy and compassion towards you and your case. If your attorney understands your situation and can empathize with you, they will be able to defend you against your DUI charges better and fight for the most favorable outcome for your case.
#9. Choose a DUI Defense Attorney with Effective Research Skills
When hiring a DUI defense attorney, ensure they have excellent research skills or can analyze essential details and confirm evidence to efficiently and effectively handle your case. This will help them sort through the evidence to determine the most helpful for your case.
Cobb County DUI Defense Attorney Andrew L. Schwartz Is Here To Defend You!
When you need a criminal defense attorney, you want the best! Attorney Andrew L. Schwartz has the skills and knowledge to defend your rights, whether you are facing drug charges, DUI charges, traffic and probation violations, or other criminal charges.
Criminal defense attorney Andrew L Schwartz is a highly experienced former prosecutor and knows what it takes to defend you aggressively in court and have a successful outcome. Contact us today for a free consultation.