What To Look For In Your DUI Defense Lawyer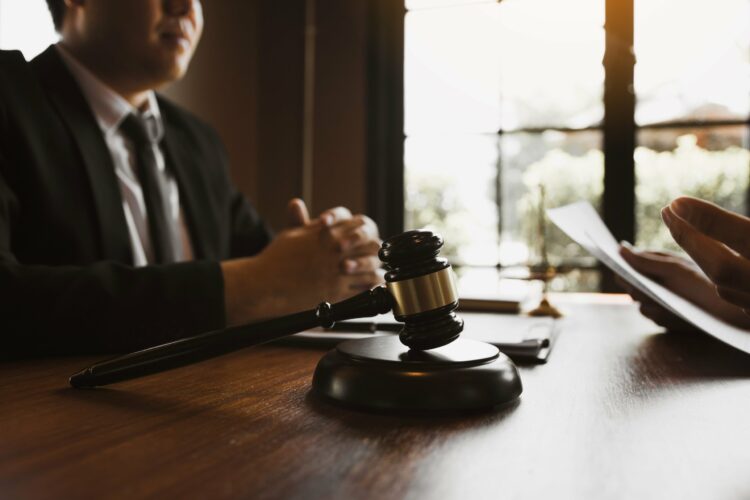 When you need a DUI defense lawyer, you must know what to look for to ensure that you have someone with skill and expertise in your corner willing to fight for your best interest.
If you are facing a DUI charge in Marietta, Cobb County, GA., you may be worried, primarily if you have never dealt with the criminal justice system. Hiring an experienced DUI defense lawyer to guide you through the legal process is crucial because the penalties for a DUI conviction come with severe consequences.
We understand how challenging it can be to weed through the numerous attorneys available looking for the best one for you. Below we will share the essential qualities of an excellent DUI defense lawyer to ensure you get the reputation you deserve.
Essential Qualities to Look for in a DUI Defense Lawyer
There are many DUI lawyers; however, not all of them are whom you would want to represent you. An experienced DUI attorney will help you avoid common mistakes when facing a DUI charge.
1. A Lawyer with Excellent Ethics
You want an attorney with a good ethics record who is viewed as reputable by the judges and their legal peers and has no history of concern or malpractice from former cases. You can check any attorney's record of disciplinary action when researching their background to ensure they are in good standing and have a successful history in cases involving DUIs.
#2. A Local Lawyer
When you hire a local DUI lawyer, they will already have an established relationship with the judges, district attorney, and community. They will also be familiar with how the judge operates DUI cases, and knowing what to expect will work to your advantage. A local attorney will also have more profound knowledge about local laws and rules, road conditions, and other vital information that would provide additional support for your case.
#3. A Solid Reputation in Court
Hiring a well-seasoned DUI lawyer with a solid reputation in court for winning cases can significantly improve the outcome of your case when you're being charged with a DUI. An attorney with excellent ethics and extensive knowledge of DUI laws is crucial; however, you also need to know if they can apply it in court and successfully win cases.
#4. Excellent Communication Skills
You want a lawyer who can communicate when speaking and interpreting legal documentation directly and quickly. Look for an attorney with good listening skills to ensure they can identify critical facts when listening to your case and witness testimony and formulate a detailed response or action. Good people skills are crucial; your attorney must know what to say and when.
An excellent DUI lawyer will work on behalf of your best interests and be able to build a rapport with others to convey your story from a human perspective as well as include crucial details and facts to reach the best possible outcome for your case. Excellent communication skills are essential to being a success in life and the courtroom.
#5. A Lawyer Who is Fully Committed to Your Case
Hire a lawyer with the time, energy, and availability, fully committed to your case, takes it seriously, and is willing to be tenacious even amid challenging circumstances. A skilled and experienced lawyer will do everything in their power to defend your best interest And utilize all of the resources to help when your case. If you consult with an attorney unsure about taking your case, seeking another DUI lawyer is a good idea. An attorney with a strong sense of commitment will bring the best possible result for your case in court.
#6. Extensive Experience and Knowledge in DUI Cases
Any attorney licensed to practice law can represent you in court; however, there's a significant advantage to having an attorney who understands DUI laws. They will be better able to defend you in court with Confidence. An attorney with extensive experience in DUI cases will give you the best chance of winning and even avoiding a conviction on DUI charges. When you hire a lawyer to represent you in a DUI case, it is ideal for them to have criminal court experience with a successful track record in winning and negotiating. DUI cases.
#7. Genuine Empathy and Interest
When hiring an attorney to represent you in a DUI case, consider the importance of empathy. An attorney who is compassionate to all involved will be better equipped to approach your case respectfully and clearly. They understand the emotional state and needs of their clients and all parties involved in the situation, and they can address those and stay focused on the big picture of your case.
#8. Excellent Research Skills
A skilled attorney can hear and receive much information and quickly assess its importance. They will be able to identify various aspects of your case that require more research to create a solid and compelling case. Choosing a DUI lawyer willing to analyze details and confirm the facts to make better clarity and build a robust argument is essential.
An experienced attorney can efficiently and effectively research your case without getting sidetracked by unnecessary details and identify the most critical components.
#9. An Attorney Willing to Be Completely Transparent
When facing a DUI charge, you want to know what to expect, including the chances of winning your case. Therefore, working with an attorney willing to be transparent about their confidence level of successfully pleading with your case is crucial. You must provide aspects of your case in detail from the beginning so your attorney can be upfront and manage expectations. If something improves or worsens your chances of having a favorable outcome, your attorney should be willing to keep you updated. Hence, you are aware, have realistic expectations, and can make an informed decision at any point.
Andrew L. Schwartz, Cobb County DUI Defense Attorney, is Here to Defend You!
When you hire a criminal defense attorney, ensure they have the experience and commitment to see your case through. At Andrew L. Schwartz, We have the knowledge and skills to defend your rights whether you are facing DUI charges, drug charges, traffic or probation violations, or other criminal charges.
Our criminal defense attorney Andrew L Schwartz is a highly experienced former prosecutor and understands what it takes to have a successful outcome and will tenaciously defend you in court. Contact us today for a free consultation, and we will put our experience to work for you!