Can You Be Arrested and Charged for Drug Possession if Police Find Drugs in Your Car in Georgia?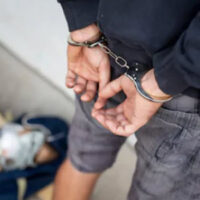 Drug possession is a major criminal offense. Depending on the substance and amount, it could be a felony criminal offense that carries substantial time in state prison. You may be wondering: Can you be convicted of drug possession if narcotics are found in your vehicle in Georgia? The answer is "yes"—a person could face a constructive possession charge if they are found to be in "dominion and control" over drugs that are not on their physical person. Here, our Cobb County drug possession defense attorney provides an in-depth guide to constructive possession charges in Georgia.
You Can Be Charged With Drug Possession if Drugs are Found in Your Vehicle 
As a starting point, it is important to emphasize that you can be charged with drug possession if illegal narcotics are found in your vehicle (or in a vehicle that you are occupying) in Georgia. These are called "constructive possession" cases. Actual physical possession of a drug is not technically required under state law or federal law.
Vehicle Owners are Presumed to Be Responsible for Contraband in their Car
Georgia law assumes that a vehicle owner possesses everything found in their vehicle. As explained by the Court of Appeals in Georgia in the case of Jackson v. State, "the owner of an automobile is presumed to be in possession and control of any contraband found in the automobile, but this presumption is rebuttable by evidence of equal access to the contraband by others."
Understanding Constructive Possession Charges in Georgia 
Constructive possession is a legal doctrine used in Georgia that allows an individual to be charged with possession even if the drugs are not found on their person. Under this doctrine, a person may be charged if they have control over the place where the drugs are found or have the ability and intent to control the drugs. To obtain a conviction in a constructive possession case, prosecutors must prove:
The defendant had knowledge of the drugs; and
The defendant had dominion and control over the drugs.
Constructive possession cases are notoriously complex. You are not automatically guilty of drug possession if a controlled substance is found in your vehicle or in the vehicle that you are riding in. You have the right to vigorously defend yourself against a constructive drug possession charge. A top Georgia drug possession defense attorney can protect your rights and your interests.
Call Our Cobb County Drug Possession Defense Lawyer for Immediate Help
At Andrew L. Schwartz, P.C., our Marietta drug crimes defense attorney has the skills, experience, and tenacity to handle all types of possession charges, including constructive possession cases. If you or your loved one was arrested for constructive possession, we can help. Contact us right away to set up a fully confidential, no commitment initial consultation. With a law office in Marietta, we defend drug cases throughout Cobb County, including in Mableton, Kennesaw, and Smyrna.