Could You Be Charged With a DUI While On a Bicycle in Georgia?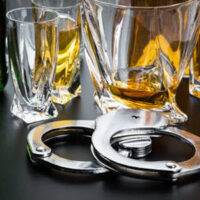 Thinking about taking your bicycle to and from a bar? In Cobb County, you need to be very careful. Georgia is one of a minority of U.S. states where you can get a DUI on a bicycle. An intoxicated cyclist could be arrested and charged with a misdemeanor criminal offense. Within this blog post, our Marietta DUI defense lawyer explains the most important things to understand about DUIs and bicycles in Georgia.
Georgia DUI Law Applies to Bicycles 
Here is the central thing to know about Georgia's DUI law: It applies to the full range of moving vehicles. The term is defined very broadly in our state—meaning it is not just restricted to motorized vehicles. As stated by a Court of Appeals of Georgia in an instructive 1992 case called Jones v. State, a person can be arrested for and charged with a DUI in our state if they are found in actual physical control of a moving vehicle while under the influence. A non-motorized bicycle is covered by the DUI statute.
 The Same BAC Limits Apply to All "Moving Vehicles"—Including Bicycles 
Georgia's DUI laws define the Blood Alcohol Content (BAC) limit for drivers, and the same limits are applied to bicyclists. Here is an overview of the maximum blood alcohol limit (BAC) limit for bicyclists in Georgia:
21 Years of Age or Older: 08
Under the Age of 21: 02
The BAC limit for commercial operation is 0.04. While uncommon, a bicyclist actively operating a commercial vehicle—such as a pedal bike with passengers—is subject to a lower BAC limit.
A Bicycle DUI is a Misdemeanor in Georgia (An Overview of the Penalties) 
Being charged with a DUI while riding a bicycle in Georgia is classified as a misdemeanor criminal offense. It is an allegation that should never be taken lightly. It is a serious offense that can carry serious criminal penalties. Indeed, the penalties for a bicycle DUI charge in Georgia are largely the same as the penalties for any other type of DUI offense. A bicycle rider could face:
A fine of up to $1,000;
A maximum sentence of 12 months in jail; and
Up to 40 hours of community service.
Notably, the one key difference between a bicycle DUI and vehicle DUI is that there is no license suspension. In other words, if you are convicted of a DUI on a bicycle in Georgia, your driver's license will not be an issue in the case.
 Get Help From Our Marietta, GA DUI Defense Attorney Today
At Andrew L. Schwartz, P.C., our Marietta DUI defense lawyer has the professional skills and legal expertise to defend the full range of charges. If you or your family member was arrested for a DUI on a bicycle, we are here as a legal resource. Contact us today to arrange a confidential, no obligation initial consultation. Our law firm defends DUI charges throughout all of Cobb County.