Questions to Ask Before Hiring a Criminal Defense Attorney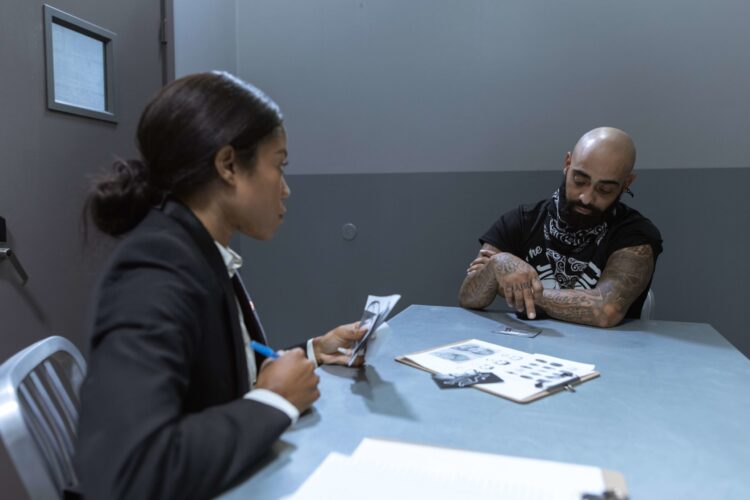 If you've been charged with a crime, one of the first things you're likely thinking is what are you going to do now?
Having the support of friends, family, coworkers, and others around you is important when you are facing criminal charges. However, for the best possible outcome, hiring a criminal defense attorney is something you should seriously consider.
A criminal defense attorney can make a huge difference in the outcome of your criminal case, but not all criminal defense attorneys are the same.
While some criminal defense attorneys are capable of handling a variety of criminal cases, others take on criminal cases in specialized areas. Unfortunately, others may just take your money and run your case with little contact involved.
How do you determine which criminal defense attorney you should hire to give you the best outcome for your case?
Finding the right lawyer during one of the most uncertain times in your life can be stressful, but asking the right questions when interviewing possible criminal defense attorneys can lessen the stress and increase your chances of a better outcome.
What is a Criminal Defense Attorney?
Responsible for defending the person charged with a crime, a criminal defense attorney helps you to navigate the justice system inside and out through the duration of your case.
Much like you should ask questions to find the right criminal defense attorney, the criminal defense attorney will ask specific questions and details about the case to get as much information as possible. This will give the criminal defense attorney a good idea of the strengths and weaknesses of the case and how they can be used as a possible defense during the trial.
What Do You Need to Ask a Criminal Defense Attorney?
When you're asking a criminal defense attorney to represent you for the best possible outcome, you want to make sure you're vetting the right candidates for the job.
Asking the right questions can help you narrow down your choice and give you the best defense you can find.
How Long Have You Been Practicing Criminal Law?
Having the title of criminal law attorney coupled with the right experience is important when looking for someone who will help you get the best possible outcome for your case.
An attorney who has years of experience, especially in criminal law, as well as a large client list will be able to advise you in every step of the process from start to finish. With the experience also comes the ability to formulate a good strategy for a strong defense.
Keep in mind that when you are asking about the length of time that an attorney has been practicing law, you should also ask how long they've been practicing as a criminal law attorney. Specialized attorneys in criminal law will likely have more time to give to your case than someone who practices other types of legal work as well.
Have You Handled Similar Cases Before?
Looking for a criminal defense attorney that has taken on cases like yours before is of great benefit to you for many reasons. Knowing that you're in the hands of a practiced professional who is knowledgeable about your charges and how to handle them in a court of law will give you a stronger defense than a criminal defense attorney who has no background in cases like yours.
This could save you time and money in the long run, and you might have a better outcome hiring a criminal defense attorney that has had clients with similar charges.
A good follow-up question to ask is what the results of those similar cases were. While one case may be different from the next, it will give you a good indicator of what to expect throughout the process.
How Much Will My Defense Cost?
Facing criminal charges comes with a cost. Aside from the costs associated with court fees, potential bail, witness costs, investigation costs, and more, you'll be paying attorney fees when you hire a criminal defense attorney. Asking about attorney costs upfront will save you from a financial headache later on.
Attorneys typically use a flat fee or an hourly fee depending on the case. If the attorney you're considering uses an hourly rate, ask what the rate is and if there are any other associated fees (i.e. a retainer). If they use a flat fee, ask what the flat fee is and what the requirement is for paying the fee (i.e. upfront, monthly payments, etc.)
Compare the estimates you get on attorney fees and other legal fees associated with your case/charges. Make the decision based on your financial position, as legal fees can pile up and be costly.
Need an Experienced Attorney? Contact Andrew L. Schwartz
When you select a criminal defense attorney, experience and commitment are critical. At Andrew L. Schwartz, P.C., we are problem solvers. Regardless of whether our clients faced criminal or DUI charges, drug charges, probation violations, or traffic violations, we have been there to help.
As a criminal defense attorney, Andrew L. Schwartz is also a former prosecutor, giving those with criminal charges the edge on their own case.
With Schwartz Law, you don't have to carry the burden alone. Contact us today for legal experience you can trust and an aggressive criminal defense with proven results.