Violating Probation in Georgia: What You Need to Know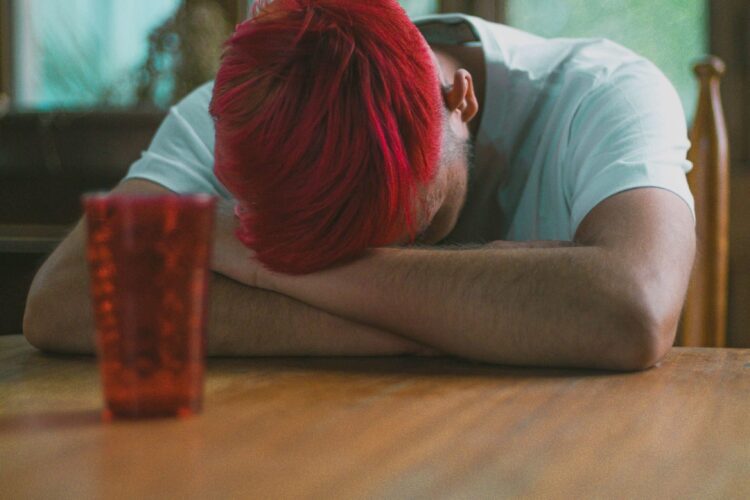 Getting into trouble with the law can lead to serious consequences.
Aside from the loss of personal and professional reputation, you may also face misdemeanor or felony charges that can result in jail time.
However, there are some cases where jail time isn't necessary for the criminal to fulfill their sentence. Courtroom rulings dictate each case individually. While some cases are worthy of years in a county, state, or federal prison, others avoid incarceration by living freely under the supervision of an assigned probation officer.
What is Probation?
Ordered by the court system, probation is an alternative to jail time that is typically granted to first-time offenders or those facing misdemeanor charges. Probation allows for a person to continue living freely in their home or community provided that they are under the supervision of a probation officer.
Probation can include a variety of conditions or requirements, as each case is handled individually. Conditions include:
Community service
Counseling
Fines
Reporting to a probation officer on a regular basis (usually a set schedule)
Restitution
Restrictions on drugs and alcohol
Mandated drug and alcohol testing
Restrictions on weapons
Probation sentences can last longer than jail time. While some offenders skip jail time altogether with a completely fulfilled probation sentence, others serve a shortened jail sentence followed by probation.
Probation In Georgia
In Georgia, individuals charged and found guilty of a misdemeanor or felony may be granted the option to serve their sentence outside of jail through probation. According to O.C.G.A 42-8-35, probation allows a convicted individual or individual under first offense to avoid incarceration by living freely under a probation sentence while reporting to a probation officer.
Conditions of Probation in Georgia
O.C.G.A 42-8-35 also details the terms and conditions of the statewide probation system in Georgia. A court that determines a probation sentence is acceptable may require the following of the convicted:
Avoid injurious or vicious habits
Avoid places, people, and behaviors harmful to the individual's character
Report to the probation officer on time as directed
Allow the probation officer to visit the convicted at home, work, etc. as required
Diligent work at a suitable place of employment as possible
Remain within the location specified by probationary rulings
Support legal dependents to the best of the individual's ability
Violate no local, state, or federal laws and maintain good behavior
Submit to drug and alcohol testing as required by law
Complete rehabilitative programming as directed by the court
Other conditions such as wearing a tracking device, paying restitution, random home searches, or avoiding contact with certain individuals may also apply.
Types of Probation Violations
There are two types of probation violations in Georgia.
A technical violation means that the convicted individual under probation failed to meet the requirements or conditions of their probationary sentence. This could include failing to report to the probation officer, failure to maintain employment, or failure to submit to testing. The consequences of a technical violation may include a revocation of up to two years of a probation term to serve in jail.
A substantive violation means that the convicted individual under probation commits a new misdemeanor or felony during their probation. With this, probation for the previous offense can be revoked, but the new offense must be tried separately in court. The consequences for violating a special condition of probation may include revoking the full balance of the probation sentence, meaning that the remainder of the probation sentence must be served behind bars.
Violating Probation in Georgia
When an individual on probation violates the conditions of their probation sentence, they will more than likely be required to appear in court for a probation violation hearing.
The judge will hear the case from the initial crime committed to the probationary infraction. The probation officer may request revocation of the probationary sentence which could result in jail time.
When determining the proper course of action, the judge will consider the type, severity, and nature of the probation violation.
If the individual on probation is found guilty of a probation violation, the initial probation sentence could be extended, additional probation conditions may be added, or jail time may be required if the probation sentence is revoked altogether.
Failing to meet probation conditions may not always be intentional (such as being laid off and not maintaining the required employment terms), but it is always the convicted individual's responsibility to follow any probation conditions and report to their probation officer.
Contact Schwartz Law Today
If you violated your probation conditions and aren't sure where to turn, rest assured that criminal defense attorney Andrew Schwartz will provide you the defense you need with the experience you can trust.
With experience in dealing with DUI and criminal defense, ID theft and fraud, felony and misdemeanor charges, and probation violations, Schwartz will tenaciously fight for your rights and keep your representation strong for the best possible outcome.
Contact us today for aggressive criminal defense with proven results.