Early Termination of Probation in Georgia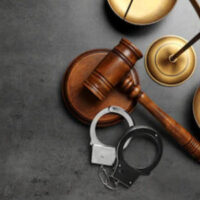 In 2021, Georgia lawmakers passed a new probation law that created a pathway for those on felony probation (who meet certain eligibility requirements) to have their sentences terminated after three years. To learn more about this option and whether you or a loved one could qualify for early termination of probation, please call our experienced Cobb County probation violation legal team today.
Who Qualifies for Early Termination of Probation? 
In Georgia, anyone who is serving a felony probation sentence is eligible for the early termination of their probation, as long as they have already served three years of probation and:
Have no new arrests on their record (excluding non-serious traffic offenses);
Have not had their probation revoked in the last two years; and
Have already paid the full amount of their restitution, which doesn't include fines and court fees.
Those who satisfy this criteria could be eligible for the early termination of their probation. Please call our legal team for an assessment of your case and eligibility for this program.
What is the Process for Requesting Early Termination of Probation? 
Applicants who think that they are eligible for early termination of their probation should contact their probation officer and submit a termination request. At this point, the applicant's probation officer will submit an order to terminate probation to the sentencing court. The judge will then be tasked with granting or denying the order based on whether it would be in the best interest of justice and the welfare of society to terminate the applicant's probation. Applicants have the right to present arguments to the judge at a hearing explaining why granting the request is justified. State prosecutors, however, can also argue against these requests, which is why it's so important for applicants to have legal representation at these hearings.
How a Lawyer Can Help With Your Termination Request 
Determining whether you qualify for early termination of probation can be complicated. Whether you qualify, for instance, depends on whether you have been sentenced, are about to be sentenced, or are currently on probation. Prosecuting attorneys can also dispute your request, in which case, having an attorney on your side can make all the difference in helping you present your case to the judge. A lawyer can also ensure that all of your paperwork is properly filled out and submitted and that you have strong evidence to back up your claim, including reports of compliance from your probation officer and personal testimonials.
An Experienced Cobb County Criminal Defense Lawyer 
The sooner you get your probation terminated, the sooner you can move on with your life after completing your sentence. Experienced Cobb County probation violation lawyer Andrew L. Schwartz, P.C. can help you navigate this process. To set up a free consultation with our legal team, feel free to call our office at 678-853-2500 or reach out to us by completing one of our brief online contact forms. We are prepared to get started on your case right away.
Sources: 
legis.ga.gov/api/legislation/document/20212022/196997
wtvm.com/2021/05/25/new-ga-law-terminate-probation-early/