I Was Charged with "Entering Auto" – What Does That Mean?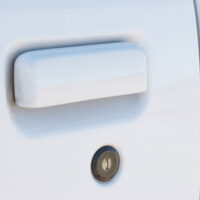 Although the official title of this criminal offense is "Entering Automobile or Other Motor Vehicle With Intent to Commit Theft or Felony", in Georgia, most refer to it simply as "Entering Auto." In recent years, the state has become increasingly harsh when it comes to who they charge with this offense and judges often sentence those who are convicted with the harshest penalties. It is, however, possible to avoid being unfairly convicted for this offense, so if you were charged with Entering Auto, you should strongly consider reaching out to an experienced criminal defense attorney who can begin working on your case.
What Does a Charge of Entering Auto Entail? 
To be convicted of Entering Auto in Georgia, prosecutors must be able to prove (beyond a reasonable doubt) that a person entered a motor vehicle with the intent to:
Commit a theft; or
Commit a felony.
In the majority of these kinds of cases, the person being charged with the offense has been accused of committing a theft inside the car. Because the statute only requires intent to commit a crime, however, prosecutors aren't required to prove that a person actually took anything in order to obtain a felony conviction. To establish intent, the state will need to provide specific evidence, such as proof that a defendant was seen breaking a window and taking things from the backseat. Anything less than this, however, won't usually support an Entering Auto charge.
Entering Auto Can be Charged as a Misdemeanor 
In most cases, Entering Auto is a felony offense, so those who are convicted could end up spending anywhere from one to five years in prison and be forced to pay a fine of up to $100,000. Judges do, however, have discretion to process this offense as a misdemeanor, in which case, the maximum sentence is a year of probation and a fine of $1,000. Whether or not a judge will use his or her discretion in this way depends on a few different factors, such as the strength of the evidence against the defendant, whether the accused has a prior criminal record, and the value of the item that the defendant intended to take.
Defenses to an Entering Auto Charge 
There are a number of defenses that a person can raise to avoid being unfairly convicted of Entering Auto, such as:
Proof of a legitimate alibi showing that the accused was not at the scene of the alleged crime;
Proof that the defendant had the owner's consent to enter the vehicle (as demonstrated through sworn statements and the owner's testimony); and
A lack of evidence of any intent to commit a crime.
When these defenses are successful, a person could end up with his or her charges dismissed or significantly reduced. Reach out to our legal team today to learn more.
Arrested in Cobb County? Schedule a Meeting with a Dedicated Cobb County Theft Crime Lawyer 
If you were charged with Entering Auto, you could be facing significant penalties. Please call experienced Cobb County theft crime lawyer Andrew L. Schwartz, P.C. to discuss your case and legal options. Call 678-853-2500 to set up a free consultation today.
Sources: 
law.justia.com/codes/georgia/2020/title-16/chapter-8/article-1/section-16-8-18/
11alive.com/article/news/crime/griffin-georgia-crime-12-year-old-car-break-ins/85-38e4f023-de17-4048-b45f-01d5a40d88e2