What are the Penalties for a Georgia DUI Conviction?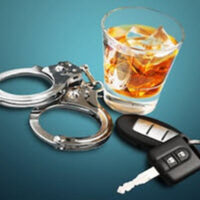 In Georgia, someone who is accused of driving under the influence could face either misdemeanor or felony charges, depending on the circumstances. Criminal penalties for conviction could include everything from jail time and fines to probation and the suspension of the driver's license. There are also some non-criminal penalties that accompany these kinds of charges, including completion of a drug and alcohol risk course. Read on to learn more about the penalties that you could face if charged with driving under the influence in Georgia and the kinds of defenses you could raise on your own behalf.
Criminal Penalties for Driving Under the Influence 
All DUI offenses are considered misdemeanors in Georgia unless a driver:
Already has multiple DUIs on his or her record from the past decade;
Flees the scene of the accident; or
Causes the death or serious injury of another person.
Those who are convicted of a misdemeanor DUI must spend at least 24 hours in jail, complete one year of probation, pay a fine of up to $300, and have his or her license suspended for a year. A second DUI conviction, on the other hand, will result in at least three (but up to 90) days in jail, a $600 fine, and a license suspension of up to three years. Third-time offenders must spend at least 15 days (but up to one year) in jail, pay at least a $1,000 fine, have his or her license suspended for five years, and face felony charges. Each level of offense also comes with at least a year of probation. These penalties are severe and can come with long-term repercussions, including job loss and financial insecurity. Fortunately, there are a number of defense strategies for those who are accused of driving under the influence, which can help them avoid being unfairly convicted.
Non-Criminal Penalties for Driving Under the Influence 
Drivers who are convicted of driving under the influence aren't limited to criminal penalties, but can also face non-criminal sanctions. For instance, drivers convicted of DUI in Georgia must undergo a drug and alcohol evaluation and comply with any actions recommended by the evaluator, such as therapy or drug or alcohol counseling. For second-time offenders, the state also requires the completion of an alcohol risk reduction program and in some cases, may also ask the driver to surrender his or her license plates. A third DUI violation in five years will result in the forfeiture of the driver's vehicle to the state. Motorists who have been convicted of multiple DUIs over a period of five years may also be required to use an ignition interlock device for at least a year. These devices require drivers to provide a breath sample before they will be permitted to start their cars. Finally, most DUI offenders are required to complete community service of at least 20 hours, but up to 30 days.
Call Today for Help with Your Georgia DUI Charges 
Just because a motorist has been accused of driving under the influence in Georgia does not mean that a conviction is unavoidable. For help building a defense to your own charges, please reach out to experienced Cobb County DUI defense lawyer Andrew L. Schwartz, P.C. at 678-853-2500 today.
Sources:
 gahighwaysafety.org/impaired-driving-laws/
forbes.com/advisor/legal/dui/georgia-dui-laws/