Speeding Violations in Georgia – What Are the Consequences?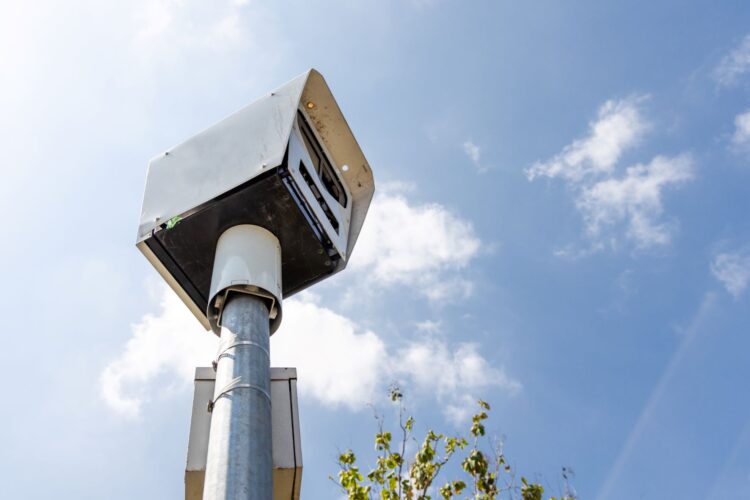 The thought of getting another speeding ticket isn't something that you may want to consider. You know that you need to slow down, so you're not stopped again. Nevertheless, it's all-too-easy to have a lead foot on a day where you're running late and get pulled over for speeding.
You should know that you aren't the only one who feels like they need to speed. Many people throughout the state of Georgia have found themselves in the same predicament. It's time to learn more about the laws regarding speeding so you know what you'll be up against if you see those flashing lights behind you on the freeway.
The Consequences of Speeding Violations in Georgia
As a driver in Georgia, you must understand various speeding violations. A police officer can and will charge you with speeding if they catch you, and unlike many other states, a speeding ticket results in an automatic misdemeanor charge in the state of Georgia. Taking a moment to understand your options will help you ensure you're prepared if you're pulled over again in the future.
Types of Speeding Violations in Georgia
When you're given a speeding violation, the first thing you'll need to know is what type of speeding violation you've committed. This information is pertinent because each infraction results in a different type of penalty.
Speeding below Minimum Limits (O.C.G.A. § 40-6-184)
There are three ways in which you can be charged for driving too slowly. These include when you're driving:
So slowly, you're impeding the normal to reasonable flow of traffic.
At a speed that's below what's posted as the minimum. These minimums are typically posted on highways.
Too slowly in the most left-hand lane on a street or highway with two or more lanes of traffic traveling in the same direction is. This lane exists to allow faster moving vehicles to pass slower-moving vehicles, and when you're moving too slowly, you're impeding this.
Speeding Above Maximum Limits (O.C.G.A. § 40-6-181)
(O.C.G.A. § 40-6-181) states that nobody can drive a vehicle at speeds above the maximum speed limit. The best way to determine this speed limit is to look for posted signs. When there isn't a sign present, O.C.G.A. § 40-6-181(b) sets limits based on a road's characteristics.
Traveling at Speeds Too Fast for Conditions (O.C.G.A. § 40-6-180)
According to (O.C.G.A. § 40-6-180), you aren't permitted to drive at a speed that's greater than what's considered "reasonable" for the area you are in (e.g., crossing an intersection or railroad track, going around a curve, traveling along a narrow or winding road, bad weather). What this means is that you must have regard for any hazards. Speeding violations in highway work zones—which are misdemeanors of a "high and aggravated nature"—carry $100 to $2000 in fines and/or up to 12 months in jail.
An officer cannot pull you over based on this statute alone. Instead, they must identify other criteria for which they've pulled you over (Bilbrey v. State, 254 Ga. 629, 331 S.E.2d 551), such as a need for a lower speed. They must also be able to provide an estimate of the speed at which your vehicle was traveling.
Super Speeder Law (Law O.C.G.A. §40-6-189)
The state will charge anyone who meets this classification an additional $200 fee. This charge is levied when traveling at 75 MPH on a two-lane road or 85 MPH on a highway. You'll receive this fee via first-class mail after you've been convicted for speeding in these areas, since it's a separate fee from your court fines.
Failure to pay this fee within 120 days will result in the suspension of your license. It will then cost you an additional $50 to have it reinstated. If the fee continues to go unpaid, you'll be arrested the next time you're pulled over. You'll then spend two days in jail, receive a $500 fine for driving on a suspended license, and have your license suspended for another six months.
Consequences of Receiving a Speeding Violation in Georgia
Regardless of which of these speeding violations you've been charged with, you'll not only receive a ticket, but you'll also receive points on your license. When you have too many points, your insurance rates likely may increase. You may also have your license suspended.
The important thing for you to remember here is that you're violating the law when driving over the road's designated speed limit. You'll be given a speeding ticket and charged with a misdemeanor for doing so. This ticket's cost will depend on the location of the violation, how fast you were driving above the speed limit, and your previous record.
Let Andrew L. Schwartz Fight Your Speeding Ticket
A criminal charge must be handled in a professional and determined manner. Anything less can threaten your freedom and future. Andrew Schwartz has an enviable record of success in challenging criminal defense cases. He is one of the best Cobb County criminal attorneys and will work to develop a strong and effective defense of your rights and freedom. Mr. Schwartz devotes his entire practice to criminal defense, including:
DUI-Both Driving under the Influence of Alcohol and/or Drugs
Drug Charges, including Possession, Possession with Intent, Trafficking
Theft, burglary and shoplifting
White Collar and Internet Crimes
Probation Violations
Traffic Offenses
Felony and Misdemeanor Charges
You probably have many questions about the criminal law process and what happens next. In a free, no-obligation consultation, Mr. Schwartz can evaluate your situation and discuss your legal options. For a free initial consultation with a criminal lawyer in Cobb County GA, call 678-853-2500 or contact us online today.