How Do You Know You Have a Bad Criminal Defense Attorney?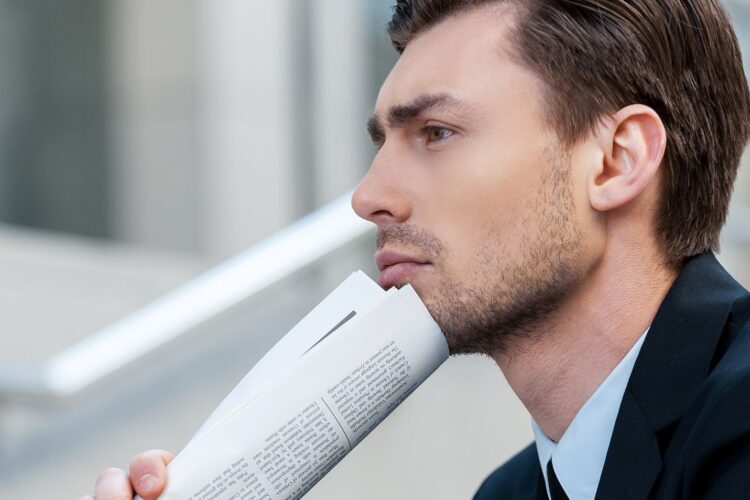 A good defense lawyer can be the difference between you having to pay hundreds or thousands of dollars in fines, having a criminal record, doing jail time, or maintaining your freedom.
Whether you are facing DUI charges, traffic violations, theft, burglary or shoplifting, drug charges, probation violations, or felony and misdemeanor charges, hiring a good defense attorney is essential.
There are many options for hiring a lawyer, and you need to know what to look for to choose an experienced attorney that will be there for you and represent you well. So what are the red flags to watch for when hiring a lawyer?
Criminal Defense Lawyer Red Flags
Several signs can tell you that the lawyer you have hired is not a good fit for you. It is essential to watch for these and take action as soon as possible to hire a new defense attorney who will fight for your rights and your freedom.
1. Your Defense Lawyer Is A Bad Communicator
You will notice if your lawyer is easy to get in touch with and responsive from the beginning. A well-experienced defense lawyer will often make themselves readily available to you at all times. A good lawyer will communicate with you about the next steps and what is going on with your case, as well as their strategy and your role in it.
If you're having difficulty getting hold of your lawyer and after many messages and phone calls, that is a red flag that communication with your lawyer will be problematic. Your attorney may have other cases, but they should still be making an effort to return your calls and follow up with you in a timely manner.
Attorneys will have a preferred way of communication, and it is good to know if they prefer email or texting instead of a phone call. Ask during the consultation which way of communication works best for them and how quickly you can expect to get a response to your inquiries.
If your defense attorney isn't communicating, you may consider finding a new attorney.
2. Your Defense Lawyer Is Not Honest Or Upfront About Billing
Having unexpected legal costs added to your bill is unprofessional. Watch out for lawyers that have vague billing practices, are padding their time, adding unexpected surcharges, and leaving you unclear about charges on your bill.
A respectable defense attorney will discuss all charges that may arise, let you know upfront what to expect, and have a clear and concise billing procedure to know precisely for what services you are paying.
3. Your Defense Lawyer Promises You Specific Results
While you want your attorney to be confident, promising you a specific result is a big red flag. Even the best attorneys can not promise a specific outcome. Each individual's case is unique, and many aspects determine the outcome of each case.
An experienced professional criminal attorney will remain positive and honest with you about your options and your chances in court, even if it's not what you want to hear.
4. Your Defense Attorney Is Unprofessional
If you have a lawyer whose actions are unethical or illegal, this will negatively impact your case. This type of behavior can include if your lawyer:
Fails to show up for meetings or arrives late and/or misses court dates
Makes decisions of importance about your case and doesn't discuss them with you first
Files the paperwork incorrectly, files the wrong paperwork with the court, or misses filing deadlines completely
Does not return your messages or calls within a reasonable amount of time
Has a conflict of interest and proceeds with your case anyway
Professional and unethical behavior is a telltale sign that you need to change and find new legal representation.
5. Your Defense Lawyer Is Not Compassionate Or Empathetic To Your Needs
Your lawyer needs to be empathetic and compassionate with you. Understanding what you're going through will help your attorney fight for your rights and your freedom, as this will help them communicate your personal story and circumstances clearly with the court and jury if your case goes to trial.
6. Your Defense Lawyer Is Disrespectful
It is a big red flag if your lawyer shows signs of being disrespectful to you, the court, jury, or peers. Notice how other people react to your defense lawyer, and if there is professional courtesy shown to others.
If you notice a trend of disdain or lack of respect, do yourself a favor and find a new lawyer.
It can feel overwhelming to have to find a new criminal defense attorney, but in the long run the outcome of your case depends upon you having a professional and dedicated defense attorney on your side.
Schwartz Law Is Dedicated To Defending Your Rights And Freedom
The Schwartz Law team has been serving Cobb County with experienced, proven legal defense strategies for years. We specialize in DUI cases and drug-related offenses, traffic crimes, and general criminal defense.
Andrew L. Schwartz is a highly experienced former prosecutor and will tenaciously defend you using his knowledge and experience to provide the best solutions to your legal problems and build a solid defense to protect you and your rights. Contact us today so we can help you fight for your freedom.