What You Need to Know About Georgia Robbery Laws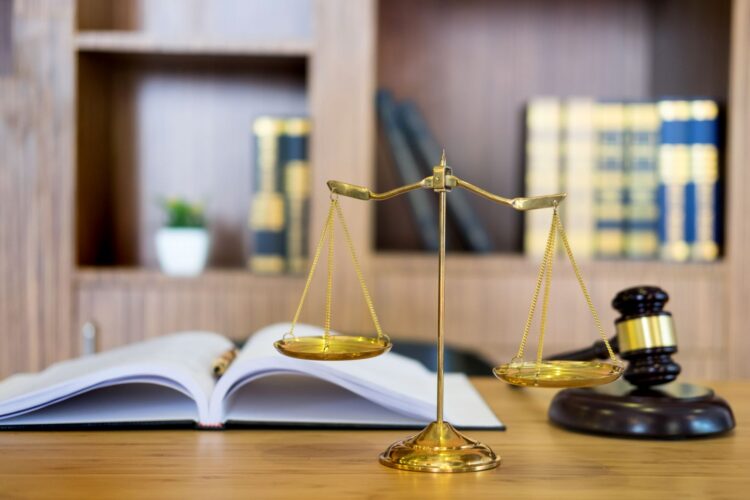 If you've been accused of robbery, you're likely extremely concerned about your future. You may even find that you're feeling anxious about what's going to happen to you now. This anxiety will probably have you thinking about how your life is about to change.
You don't have to fight this fight alone. You do have options, and having an experienced criminal defense lawyer on your side is critical to ensuring you have the best chance of a favorable outcome to your case.
An Overview of Georgia's Robbery Laws
In Georgia, robbery is defined as directly taking another person's property through intimidation, force, or "snatching". Robbery may or may not be done in this person's "immediate presence." This requirement is met as long as the defendant takes the property from an area that would be under the victim's control if they weren't being prevented.
An armed robbery adds the element of either having possession of or presenting a weapon (even fake and non-working weapons are included) or making it look like you do when the crime occurs. You may simply keep your hand concealed while threatening a victim, and can still be classified as an armed robbery. When convicted of such an offense, you could find yourself facing a life sentence to prison or even capital punishment.
Penalties for Robbery and Armed Robbery
Regardless of what type of robbery offense you've committed, you'll face stiff felony penalties in the state of Georgia. The only difference between these offenses is that the prison sentence will increase as the threat of harm increases.
Robbery
Georgia Code Section §16-8-40 is enacted when a person commits a robbery. If you're convicted of this offense, you'll spend no less than 1 and no more than 20 years in prison. However, if the victim is 65-years-old or older, you're mandated to face at least five years in prison if convicted.
Armed Robbery
When a person commits armed robbery, they're charged with a serious violent felony. This offense falls under Georgia Code Section §16-8-41. If convicted of armed robbery, one faces no less than 10 years in prison, however the penalties do not end there. . The state takes this crime so seriously that life imprisonment and the death penalty are on the table as well.
Armed Robbery of a Pharmacy
Armed robbery of a pharmacy includes separate distinctions that apply to classification and jail time. As per Georgia Code Section §16-8-41(c), any case in which a defendant commits armed robbery of a pharmacy or wholesale druggist and unlawfully takes a controlled substance and intentionally inflicts bodily injury on any person, carries with it a sentence of no less than 15 years in prison.
Hijacking a Vehicle
There are a few different names that this crime falls under, including vehicle hijacking and carjacking. As stated in Georgia Code Section §16-5-44.1, this crime occurs when one has stolen a vehicle from its owner, whether or not the owner is present. It's considered a felony in the state of Georgia and carries a felony sentence of up to 10 years and a fine of no less than $10,000 and no more than $100,000.
If the defendant used a weapon to obtain the vehicle by force, violence, or intimidation, they can be sentenced to anywhere from 10 to 20 years in prison. However, if this is a second offense, the defendant may be charged with life in prison and a fine of no less than $100,000 and no more than $500,000..
Repeat Offenses
When you've committed a second serious violent felony (e.g., armed robbery), you may be sentenced to life without parole. There are a few different codes applicable here for repeat offenders. These include Georgia Code § 16-8-40, Georgia Code § 16-8-41, Georgia Code § 17-10-6.1, and Georgia Code § 17-10-7 (2020).
Hire An Experienced Criminal Defense Attorney
The best way to prevent a criminal charge from disrupting your life is to hire a great attorney. At Andrew L. Schwartz, P.C, we represent you throughout every step of the litigation process.
We do more than provide you with a knowledgeable Atlanta Criminal Defense Lawyer — we hold steadfast in defense of your rights as a citizen.
Reach out to us now and get your free consultation. We're ready to fight for you.