Should You Fight a Georgia Shoplifting Charge?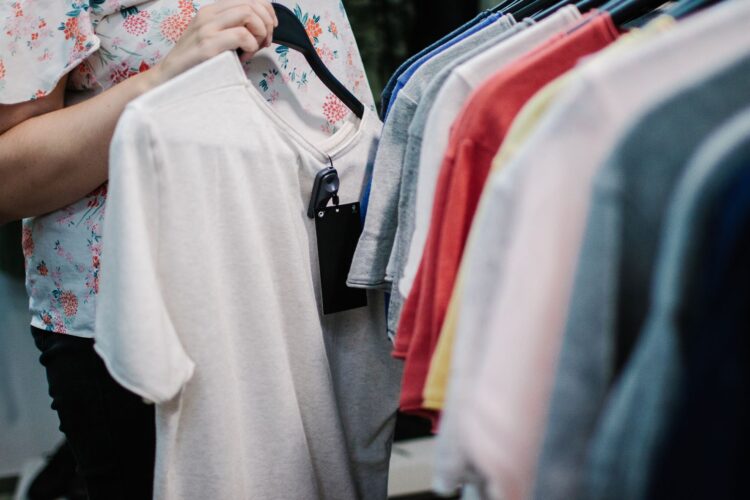 Have you ever been accused of shoplifting?
Shoplifting is a crime. If you are accused of shoplifting, you might be arrested and could face significant consequences. The value of the stolen items will determine the severity of your charges.
Shoplifting is taken seriously in the retail business since it accounts for a large portion of lost revenue every year. Nearly one-quarter of instances are projected to cost shops over $1,000 each. This figure is higher than that of even employee theft. Store security guards and loss prevention agents are permitted to pursue those suspected of stealing in some jurisdictions, as well as call the authorities.
Do you know what to do if you're accused of stealing from a store? If a merchant accuses you of stealing, here's what you should know, do — and what you should avoid.
Can You Contest Your Shoplifting Charge?
The first question you might be asking yourself is whether you can contest a shoplifting charge against you.
Of course, you can challenge the accusation of shoplifting. It is not always ideal to sign the first plea agreement since your choice to do so is crucial to your future. Misunderstandings do occur from time to time too. People are often wrongly accused of crimes.
In rare cases, you may be charged with committing a crime that was committed by someone else. It is possible to escape being convicted of shoplifting. However, if you take a plea deal or admit to committing a crime, you will be sentenced accordingly. So knowing what you need to do would come in handy.
What Are the Impacts of a Shoplifting Conviction on Your Life?
A shoplifting conviction will have an impact on your life, whether you are charged with a misdemeanor or a felony. In addition to the legal ramifications, a criminal conviction can have a negative influence on your life.
A charge of shoplifting may result in imprisonment. You may also be required to compensate the victim. You might be sentenced to probation, forced to perform community service, or face other legal repercussions.
A theft offense, for example, might ban you from residing in specific areas too.
Moreover, you may be unable to work certain sorts of professions as a result of your charge. Some positions will be closed to you indefinitely. Theft accusations of any type are frowned upon by employers as some may see a theft conviction on your record and be unwilling to take such a risk.
State of Georgia Shoplifting Laws
The crime of shoplifting in Georgia is known as "Theft by Shoplifting," as outlined by O.C.G.A. 16-8-14. When a person acts alone or takes property without paying or deprives the owner, this is known as shoplifting. When a person commits the following activities, it is considered Theft by Shoplifting:
– conceals or takes control of a store's property
– changes the price tag on any store's property
– transports store's products from one container to another
– interchanges one item's price tag with the price tag of another product
– incorrectly lowers the amount paid for the property below the shop owner's planned price
When the property value is $500 or less, shoplifting is deemed a misdemeanor. It is punishable by up to one year in prison. But, if you are convicted of this crime for the second time, you might face a year in prison and a fine of at least $500.
If you are convicted a third time, the court can sentence you to 30 days in jail or 120 days in either a "special alternative incarceration probation boot camp," probation detention center, or similar community correctional facility. The court might potentially impose a 120-day supervised home arrest term. The court may also order a psychiatric examination and therapy at the offender's expense, in addition to these other jail alternatives.
When a person is convicted of shoplifting four times or more, the fourth (and any subsequent) conviction(s) is considered a felony, which can result in up to 10 years in prison. Mandatory minimum sentencing of no less than 1 year applies if the value of the item was more than $500.
Things to Remember When Accused of Shoplifting
Here are some of the helpful tips you should keep in mind if accused of shoplifting:
1. Do Not Sign Anything the Store Asks You to Sign
Two-thirds of national businesses polled said their loss prevention staff couldn't detain stealing suspects. However, this is not always the case. Most stores' policies require you to proceed to an office or a back room. You are not obligated to speak with a retail loss prevention officer if they approach you while shopping.
Security guards at stores have broad legal jurisdiction. Many businesses have a strategy of physically arresting suspected shoplifters and keeping them in custody until the police arrive. Shopping locations in Georgia are permitted to detain suspected shoplifters whom they believe pose a threat to the store under certain circumstances.
Store security officers frequently act as if they don't want to file charges. They may even make it appear as if they won't or don't need to contact the police. Many people say they've been told that they won't face prosecution if they acknowledge their guilt. This is a tactic to gain a confession, and you should never admit guilt to anyone.
Until charges are brought, their statements are meaningless. A signed acknowledgment of guilt is admissible as evidence in court, making your case more difficult to defend.
When stores catch suspected shoplifters, they may contact the police. Your best bet is to wait until the police arrive, and then invoke your right to remain silent.
2. Don't Panic When the Police Arrive
Don't be alarmed if security calls the police. There's a chance you won't be apprehended right away. Instead of being arrested, the individual suspected of shoplifting may receive a Notice to Appear in Court.
When deciding whether or not to arrest someone, the police examine the following factors:
– whether you have a criminal record that includes theft
– your age, and whether a child accompanies you
– the value of the merchandise the person is accused of stealing
– if you've had a physical encounter with a security guard or another worker
There is no need to confess. You will have the opportunity to defend yourself on your court date if you are issued a Notice to Appear.
3. Before You Say Anything, Consult an Attorney
A criminal defense lawyer is your best asset in navigating your legal predicament. A lawyer can assist you in defending yourself against a shoplifting allegation.
The state of Georgia takes shoplifting very severely. Even first-time convictions may result in significant charges, fines, and imprisonment.
If you are suspected of stealing at a store, remember that you are not required to speak with the security officers. Only the police have the authority to place you under arrest for a crime. Do not, under any circumstances, admit to the charges, especially if you are a first-time offender.
Schwartz Law Will Fight For Your Freedom
A criminal charge must be handled in a professional and determined manner. Anything less can threaten your freedom and future. Andrew Schwartz has an enviable record of success in challenging criminal defense cases. He will work to develop a strong and effective defense of your rights and freedom. Mr. Schwartz devotes his entire practice to criminal defense, including:
– DUI-Both Driving under the Influence of Alcohol and/or Drugs
– Drug Charges, including Possession, Possession with Intent, Trafficking
– Theft, burglary and shoplifting
– White Collar and Internet Crimes
– Probation Violations
– Traffic Offenses
– Felony and Misdemeanor Charges
You probably have many questions about the criminal law process and what happens next. In a free, no-obligation consultation, Mr. Schwartz can evaluate your situation and discuss your legal options. For a free initial consultation with a criminal lawyer in Cobb County GA, call 678-853-2500 or contact us online today.