How Does Probation Work in Georgia?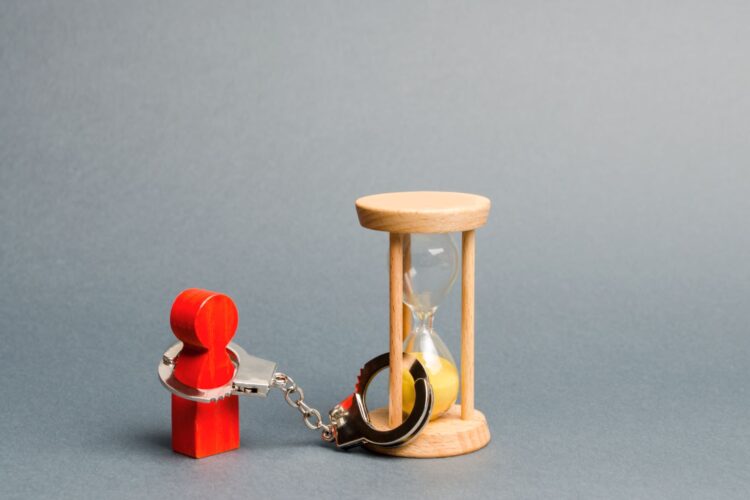 Judges often offer probation as an alternative to jail or prison time when convicting someone of a crime. It's a way for the court to keep an eye on an offender and make sure they are following the conditions of their sentence without locking them up. However, it's not a simple "get out of jail free" card.
Probation comes with a strict set of conditions that you must follow. In Georgia, these terms can be stringent and, for some, difficult to meet. However, violating these terms could result in a prison sentence with no alternative punishment.
It's essential that you fully understand the nature of probation before you accept it. This post will outline probation in Georgia, including terms and potential penalties for violating them. Read on to learn more about probation and how it can affect you.
What is Probation?
Probation is an alternative sentence sometimes that may be offered for first-time and non-violent offenses. Rather than serving a sentence behind bars, probation is a punishment that allows someone to continue living "outside" for the duration of their sentence.
Someone on probation has their activity monitored by a probation officer. The officer's role is to ensure you continue to meet the terms of your probation. If they find you have violated the terms, you may find yourself back in court for new sentencing.
People who quickly agree to probation often do so because they believe it keeps their freedom intact. However, probation places strict restrictions on what you can and cannot do for the duration of your sentence. Without preparation, you could find yourself struggling to lead your everyday life under the agreed-upon terms.
What are the Terms of Probation?
Georgia law allows the courts to determine the terms of your probation, with some guidelines for specific crimes. In general, some standard clauses appear in most probation sentences in the state.
Avoid dangerous behaviors
Do not contact people or places related to your crime
Regularly check in with your probation officer
Adhere to any travel restrictions ordered by the court
Remain employed and seek work should you become unemployed
It should be noted that a judge can alter these somewhat. For example, while "dangerous behaviors" generally include drugs and alcohol use, a judge could require you to avoid driving if driving relates to your offense. In general, the judge designs the terms of your probation to protect those affected by your crime.
What if I Violate Probation?
Violating the terms of your probation is never a good idea. Remember, you agree to probation to avoid jail time. You're showing your probation officer and the court that you aren't taking the terms seriously by violating probation, and penalties may be steep.
The punishment for violating probation depends on how you violated it. Minor violations, such as failing to make restitution, could result in additional fines or ordered community service (or both), for example. More severe violations that either put someone else in harm's or break the law carry heavier punishments.
At best, a severe violation could result in extending the terms of your probation, requiring you to live under those rules even longer. At worst, your judge could revoke your probation entirely, and you'll face sentencing again. Should this happen, you will not receive new probation terms.
Can I Terminate My Probation?
A judge can terminate probation early if you meet certain conditions. Those on probation should strive for early termination, because it will allow their lives to return to normal sooner. Besides removing the probation terms themselves, you'll have an easier time finding work and securing loans once your probation ends.
Georgia Law allows for early termination of your sentence if your sentence lasts three or more years. Your probation officer can submit a termination request on your behalf within sixty days of your third year. However, to qualify, you need to meet these conditions:
You didn't commit any new offenses while on probation
You paid all restitution and fines placed on you by the court
You complied with all the court-ordered conditions
You are unlikely to receive early termination if you fail to meet these standards. Even if you think your violations were justified, your probation officer and the sentencing judge will likely see things differently.
Your criminal defense attorney can also petition termination at any time. Through this method, your lawyer will present an argument to the judge that you are a good candidate for early termination. Similar to a trial, the prosecution can argue against it.
While experienced criminal lawyers can make a strong argument on your behalf, it's likely to fall on deaf ears if you didn't follow the terms of your probation. Any form of probation termination requires you to demonstrate responsibility on your part. If you can't show that you've been taking probation seriously, there isn't much a lawyer can do to help.
Let Schwartz Law Help You Navigate Probation
Following the terms of your probation is of the utmost importance, but it's a complicated system to navigate. Even seemingly minor missteps can lead to dire consequences. You need the expertise of a former prosecutor. You need Cobb County criminal defense attorney Andrew L. Schwartz P.C. on your side.
If you're seeking criminal defense in the Cobb County or Metro Atlanta area, Andrew Schwartz can help. With a passion for aggressive defenses, the staff at Schwartz Law will always put your best interest first, no matter what charges you face. Contact us today for your free consultation.