What to Know About Georgia's Pretrial Diversion Program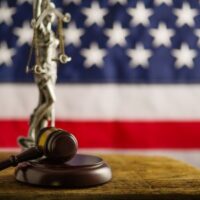 Being convicted of a criminal offense in Georgia can come with severe penalties. Fortunately, there are ways to avoid the worst of these penalties, especially for first time offenders. One of these options is Georgia's pretrial diversion program, which is an alternative to traditional criminal sentencing. Those who successfully complete the requirements of the pretrial diversion program can often have their charges dismissed and their criminal records expunged. Read on to learn more about Georgia's pretrial diversion program and how it could be utilized in your own case.
What is Pretrial Diversion? 
Pretrial diversion programs are specifically designed to give first-time non-violent offenders an opportunity to avoid the worst penalties of conviction if they fulfill certain requirements. These requirements, however, will vary depending on the type of offense in question. If, for instance, a person is charged with a traffic offense, he or she will likely need to complete a traffic safety course, while someone who is accused of driving under the influence may be required to attend an alcohol or drug use risk reduction course. While the requirements for each case are tailored to the original offense, most participants can expect to:
Pay a one-time administration fee, a monthly probation fee, as well as weekly fees for any courses;
Attend counseling;
Complete community service hours;
Report to a probation officer; and
Attend educational courses.
To learn more about the requirements of Georgia's pretrial diversion program, feel free to reach out to our legal team today.
Who is Eligible for Georgia's Pretrial Diversion Program? 
Whether a person is eligible for participation in a pretrial diversion program will depend on the specific circumstances of the case, but in most situations, these programs are only willing to accept those who have been accused of non-violent and non-aggressive offenses, such as shoplifting, possession of marijuana, and certain traffic offenses and who don't have a prior criminal record. It's also important to note that, while DUI offenders can participate in these programs to avoid jail time, successful completion will not result in the dismissal of the conviction as it would for a different offense.
Completing the Pretrial Diversion Program 
As long as these requirements are fulfilled within a certain time period, a participant in the pretrial diversion program can expect his or her charges to be dismissed. This means that the participant won't have a conviction and can even apply to have the record of his or her arrest expunged. Furthermore, someone who successfully completes their pretrial diversion program will avoid the criminal penalties that would otherwise come with conviction, including jail time and fines. Those who fail to complete all of the pretrial diversion program's requirements, on the other hand, could have their cases transferred to the Assistant District Attorney for potential prosecution.
Schedule a Free Consultation Today 
If you believe that you might qualify for Georgia's pretrial diversion program, don't hesitate to reach out to skilled Cobb County criminal defense lawyer Andrew L. Schwartz, P.C. for assistance. We are standing by and eager to use our experience and resources to work in your case.
Sources: 
cobbcounty.org/courts/district-attorney/pretrial-diversion
hallcounty.org/507/Pre-Trial-Intervention-Diversion-Program