Hiring A Criminal Defense Lawyer? Avoid These Mistakes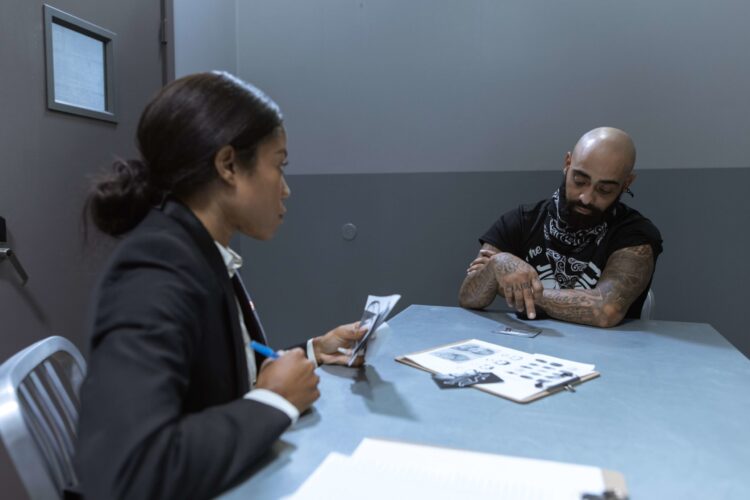 All criminal lawyers are not created equal, and you don't want to make the mistake of hiring a criminal defense attorney who doesn't know what they're doing, and you end up spending a long time in prison.
An experienced criminal lawyer has all the necessary qualifications to defend you and knows all the nuances of criminal law. As you look through the long list of criminal lawyers, you need to know what mistakes you must avoid because the protection of your rights and your freedom will be in the hands of the criminal lawyer you choose.
If you have never hired an attorney before, you may not know what to watch out for, or maybe your last criminal attorney was terrible, and you do not want to make the same mistake again. We created a list of common mistakes you want to avoid when hiring a criminal lawyer.
Top Mistakes To Avoid When Hiring A Criminal Lawyer
There are some common mistakes that many people make when hiring a criminal defense lawyer, and knowing the right questions to ask can make all the difference.
#1.Hiring An Attorney With Limited Experience
One of the most common mistakes is hiring an attorney who doesn't understand the criminal justice system. When you face criminal charges, you do not want your freedom in the hands of an inexperienced criminal lawyer. You want to ensure that your lawyer has the expertise and knowledge to keep you out of jail if possible and limit the impact of the charges on your life.
#2. Hiring An Attorney Who Does Not Specialize In Criminal Defense
When you have criminal charges against you, do not mistake hiring a family or business lawyer. Criminal defense laws are complex and constantly evolving, and you need someone well-versed in a criminal courtroom. Protect your rights and your freedom by hiring an expert criminal lawyer to defend you; it will make a massive difference in the outcome of your case and your life.
#3. Hiring An Attorney Who Guarantees A Victory
If you are talking to an attorney, and they guarantee you will win, turn around and walk out the door. Lawyers cannot guarantee outcomes for any case; if someone is ensuring they will win, they are either inexperienced or dishonest and cannot be trusted.
#4. Hiring An Attorney Because You Feel Pressured
When you consult with an attorney, and they begin pressuring you to hire them, whether they tell you they are the only one who can help you or push you for payment, consider it a red flag.
#5. Hiring an Overly Aggressive Attorney
You want your criminal attorney to be proactive and put forth their best effort in your case to get the best results. However, if the attorney keeps boasting about how they never lose a case and are arrogant and bullish, their demeanor will not only be an issue in court but could also rub the judge the wrong way.
#6. Hiring An Attorney Based On Cost Or The Size Of The Firm
Hiring the cheapest criminal attorney is not always the best choice and can lead to a costly mistake. Conversely, expensive lawyers are not necessarily the best sometimes either. Also, ensure you understand the lawyer's system for charges, billing, and payments ahead of time so you do not get surprised by hidden fees.
When it comes to the size of the firm, you want to ensure that the lawyer or firm you hire is not overwhelmed and has time and energy to give your case the necessary attention to ensure it is adequately covered.
#7. Not Researching Your Lawyer
Make sure you research your lawyer by reading reviews and testimonials and get information from the bar association to ensure your criminal attorney is board certified. Make cost comparisons and get an idea about the average cost of the services your lawyer will provide.
#8. Staying WIth A Bad Criminal Defense Attorney
If you mistakenly hire an attorney only to discover you have a bad criminal defense attorney, you need to find a new one. Whether they are too busy to handle your case adequately, inexperienced, overcharging you, or are unprofessional, switching attorneys in the middle of your case may not seem wise; however, it may be the best choice in the long run.
Choose The Best
You deserve the best possible defense, and you must have the right criminal defense lawyer on your side. Considering the charges against you could put you in jail, force you to pay fines, and end up with a lifelong criminal record, hiring the right attorney is critical.
Schwartz Law Is Here To Protect Your Rights And Freedom
Attorney Andrew L. Scharwtz in Cobb County, Georgia, is dedicated to those accused of serious crimes. If you are facing charges for felony or misdemeanor crimes, DUI, theft, or drug crimes, we have the experience and expertise to provide you with the best defense and solutions to your legal case. Contact us today for a free, no-obligation consultation.