Underage DUI in Georgia – The Basics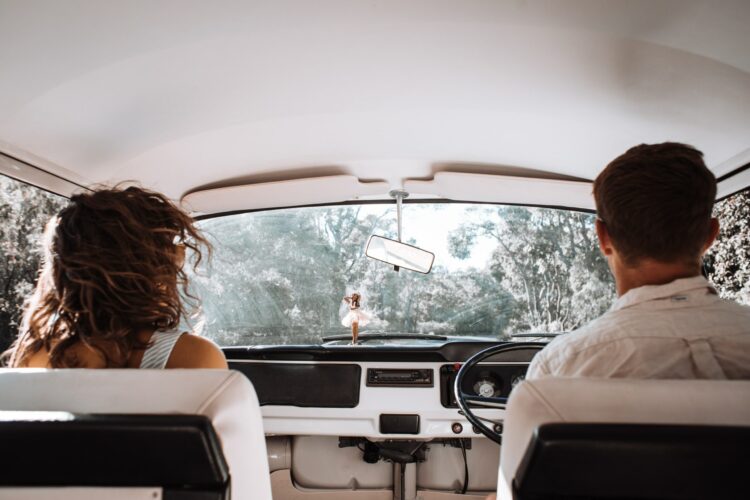 Alcohol is the most widely used substance among America's teenage demographic, leading to health and safety risks alongside potential legal troubles.
According to a national survey of nearly 50,000 teens, 41 percent of high school seniors said they had never had a drink, and 70 percent said they had not had a drink of alcohol in the month prior to the survey.
Underage drinking has declined over the years, but unfortunately, not all teens understand the risks behind having a drink or two.
While it may seem like a way to exert independence, escape stress, and have fun, succumbing to the peer pressure of underage drinking can come with severe consequences.
The thought process behind underage drinking isn't always there, as many teenagers drink without realizing its adverse effects on one's life and well-being. From poor judgment and driving under the influence to accidents and alcohol poisoning, the consequences of underage drinking can be severe.
Underage DUIs in Georgia or any other state can negatively affect an underage driver's education and career opportunities as well as other circumstances.
Underage DUI Laws
Standard DUIs
Your first thought might be that the DUI laws are different for underage drivers. However, any driver regardless of age can be charged with a DUI. A DUI in all states is a misdemeanor and is considered a criminal charge.
A standard DUI indicates that the driver has been driving under the influence of alcohol (or drugs) and has a blood alcohol concentration (BAC) of .08% or more. The latter would be a per se DUI, solely reliant on the amount of alcohol or drug content in the driver's bloodstream at the time. A per se DUI in any state does not require proof that the driver was impaired. So even if an underage driver isn't showing signs of impaired driving, blood alcohol content could say otherwise.
Zero-Tolerance
Each state, including Georgia, has zero-tolerance laws in place to curb underage drinking rates. This makes it completely illegal for underage drivers to drive with any alcohol in their system.
Each state may have its own specifics on the zero-tolerance policies including BAC limits, the charges (misdemeanor, felony, offenses, or infractions), and more.
Underage DUIs in Georgia
The penalties for underage drinking and driving vary by state.
In Georgia, there are two kinds of DUIs for underage drivers, similar to existing laws for drivers over the age of 21.
For drivers under the age of 21, the blood alcohol concentration limit falls to .02% within three hours of driving. Lowering the legal BAC from .08% for drivers over 21 to .02% for drivers under 21 reflects the state's strong position against underage drinking and subsequently underage DUIs. This is a per se DUI for underage drivers.
If the underage driver refuses a BAC test (or is only impaired by drugs), however, the driver may face what Georgia considers a DUI-less-safe charge. This indicates that impairment makes it less safe for the driver to be behind the wheel and operating a vehicle.
Both of these DUIs in Georgia are considered misdemeanors and are followed by criminal charges that will stay on an individual's record.
Georgia DUI Penalties
A first offense penalty for underage drinking and driving in Georgia is a misdemeanor. This includes a fine between $300 and $1000, 24 hours to 12 months of jail time, and a minimum of 20 hours of community service. The community service hours must be completed within 60 days of sentencing.
A second DUI offense within the same ten-year period is followed by $600 to $1000 in fines, 72 hours to 12 months of jail time, and a minimum of 30 days of community service.
A third DUI offense within the same ten-year period is categorized as a "high and aggravated" misdemeanor in Georgia. This includes a fine between $1000 and $5000, 15 days to 12 months in jail, and at least 30 days of community service. You will likely serve more jail time and have less flexibility regardless of good behavior, receiving only four days of credit for every 30 days served in jail.
Anything beyond three offenses within the same ten-year period is also categorized as a "high and aggravated" crime and is considered a felony in Georgia. The fines, jail time, and community service increase dramatically for felony charges.
Criminal Defense Attorney Andrew L. Schwartz
If you have been charged with a DUI in Marietta, Georgia, look no further than Criminal Defense Attorney Andrew L. Schwartz.
Dedicated to defending the rights and freedom of those accused of a serious felony or misdemeanor crimes such as a DUI, Schwartz will take the time to out-prepare the prosecution and explain the criminal law process to you every step of the way.
Contact Andrew L. Schwartz today for a no-obligation, free legal consultation.