Should I Hire A Lawyer For Probation Violation?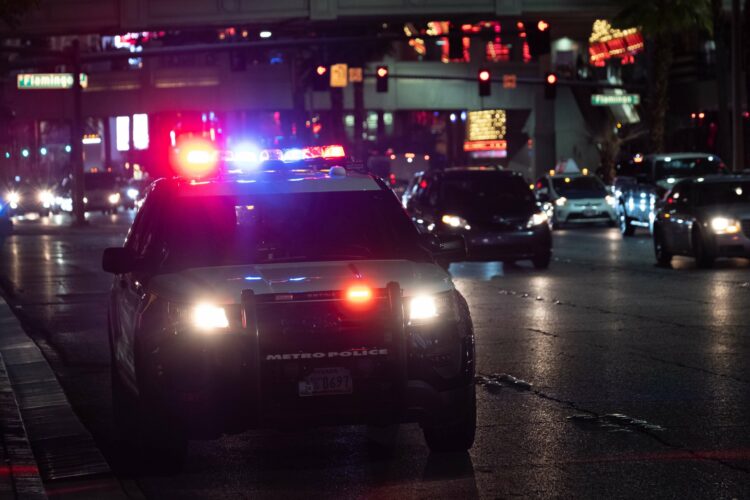 Probation is a sentencing alternative in Georgia granted when someone has been convicted of criminal defense, in addition to or in place of
serving time in jail. Probation is a privilege, and it is not mandatory for anyone to be offered it instead of doing time.
In Georgia, if you have been granted probation, but due to poor judgment or even a slight misstep, and are now facing charges for violating your probation, don't make the mistake of thinking it is no big deal. While you are not required to hire a defense lawyer, it can make the difference between ending up in jail or keeping your freedom.
You need to hire an experienced criminal defense lawyer to represent you and who will fight for your rights and freedom. This article will discuss various probation violations and the benefits of hiring a defense attorney who will stand with you against probation violation charges.
Different Types Of Probation Violations
Probation violations may differ depending on the case and the conditions and terms set by the Judge. Here are the two types of violations a probationer can face: technical or substantive.
Technical Violations
Technical violations happen when you are on probation, break the supervision rules or even breach the condition and terms of your probation but do not go as far as committing a new crime.
Here are some examples of technical violations:
Missing an appointment with your parole officer
Leaving the state without permission
Testing positive for drugs or alcohol
Failure to attend school
Failing to maintain employment
Missing any court-ordered counseling
Skipping any court-ordered community service
Failing to pay any fines or restitution
If you or someone you know violates any of the terms or conditions of their probation, hiring a defense attorney as soon as possible is essential to help negotiate with the court any pending charges.
Substantive Probation Violations
When you are on probation and commit a new crime, it is called a substantive violation. An example will be if you have already been convicted of burglary and are arrested for a DUI while on probation, you would violate your parole.
Consequences For Probation Violations
If your probation officer or a prosecutor suspects you are violating your parole, you may have a warrant for your arrest.
Some of the consequences you may face include:
Jail time
Extended probation
Additional counseling and education
Community service
Substance abuse treatment programs
Should the judge revoke your probation, they will decide how you will serve the remainder of your sentence.
Revocation Hearing
If a prosecutor or probation officer files a motion for revocation of your parole, the court will review the motion and determine if there is probable cause. Should the judge deem probable cause, they will issue a bench warrant for you to appear in court.
When you end up before a judge for violating your parole, the prosecuting attorney only needs to prove that you are most likely guilty of violating your parole; however, it does not need to be beyond a reasonable doubt.
Without a defense attorney, it may be challenging for you to successfully present your reasons for violating probation or refuting charges. You may face additional penalties or, even worse, lose your freedom.
Refuting The Probation Violation
Defense attorneys are experienced at convincingly presenting information. Should you intend to refute the violation because you disagree, having legal counsel on your side to help protect your rights and freedom is critical. Hiring a lawyer ensures the best opportunity for your case to be presented to the judge so that it is easy for them to understand the issue.
Admitting To The Probation Violation
Perhaps you exhibited poor judgment, had a misstep, or even overtly violated your probation. Having a defense lawyer present your case and the details about why you violate your parole may help keep the issue from becoming more complicated and lessen the severity of the penalties.
Perhaps the violation was necessary due to an emergency or the medical condition of a loved one. Hiring an experienced attorney to help explain to the judge why you violated your probation may make a difference. The judge may be more inclined to give a warning or lesser penalties with a clear presentation of the evidence.
The Importance Of Hiring A Lawyer For Probation Violation Hearing
Whether you refute or admit to probation violations, hiring a defense attorney who understands the court system can significantly impact the outcome.
Depending on whether you are denying or admitting guilt, your attorney will:
Explain the process
Present your case to the judge
Assist in refuting the opposing lawyer's evidence or claim of the violation
In cases of admission, they will prep you for giving testimony before the judge and create the best argument to help mitigate the penalties of the probation violation
Whether you are on probation for drug possession, theft or burglary, criminal charges, felony, and misdemeanor crimes, you want to have an experienced criminal defense attorney by your side to litigate and negotiate your case successfully.
For Experience, You Can Trust, Hire Andrew L. Schwartz
At Andrew L. Schwartz, we have the expertise and skill to navigate various criminal charges, including probation violations, successfully. We are aggressive and efficient problem solvers and will fight for your freedom. Contact us today for a free no-obligation consultation.