What Are the Qualities You Want in a Criminal Defense Lawyer?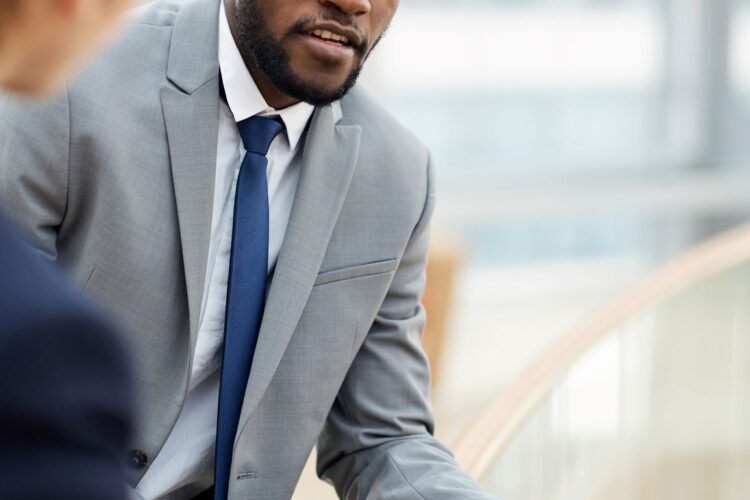 Dealing with a criminal charge is a frightening experience and it's crucial to find the right criminal defense lawyer for your case. Without proper representation, the potential for conviction becomes increasingly eminent.
Everyone has a right to a fair and speedy trial and has a chance to defend themselves in the court of law. Criminal defense lawyers work for the rights of individuals who have been accused of all sorts of crimes. The lawyer must have the appropriate skills required for your case to plead and present your case properly.
However, not all criminal defense lawyers are created equally. If you have an inexperienced lawyer, they may struggle to plead your case properly and be unable to defend you in the best way possible. It is important to know the qualities of an experienced criminal defense lawyer and ensure that you have the best outcome possible for your case.
Here are 5 qualities to look for when hiring a criminal defense lawyer.
Quality 1: Excellent Communication
A lawyer with excellent communication skills can make or break your criminal case. No matter the charge(s) you're facing, you need a defense lawyer who can communicate legal advice in a way you can understand. They should fully understand the laws involved in your situation and provide the plea options available to you.
The communication between you and your lawyer should be secure and kept only between you and the defense lawyer. A competent lawyer also understands how to communicate with the judge, jury, clients, eyewitnesses, and the prosecution team.
When it comes to arguing your case, your lawyer needs to be fluent in the language used in court. Excellent communication skills have the power to ensure success in your trial.
In addition to the defense lawyer's communication with you, they must also listen. A lawyer who goes the extra mile to be patient and listen will be successful in obtaining all the information that can help in your defense.
No matter the type of crime, a good defense attorney must be able to communicate, listen, and prepare the correct defense for your case.
Quality 2: Public Speaking Experience
An effective defense lawyer possesses strong public speaking skills. They not only have to be strong in their speech, but they should have confidence enough to face different people.
Well-spoken lawyers represent you in the best way possible. When in the courtroom, a criminal defense lawyer must be flawless when presenting your case to the judge, jury, witnesses, and eyewitnesses.
Quality 3: Knowledge Of the Local Laws and Ordinances
All lawyers typically know how to navigate the laws for their clients, but not all lawyers service the same areas. Finding a criminal defense attorney familiar with the local laws and ordinances can make or break your case.
For example, a defense lawyer based in Fulton County, GA, may not know the local laws of Cobb County.
Having a lawyer who is familiar with local laws provides you the best defense possible. When they know the local laws, they may be able to find loopholes in the laws to lessen the charges, negotiate a plea, or even get your case dismissed.
Quality 4: Thorough Investigation and Negotiation Skills
When you're selecting a defense lawyer, you want them to understand your case's details and nuances. It's more than just reading law books and previous cases similar to yours. They need to research your specific case.
This entails interviewing all witnesses, character witnesses, police, and other important people who can provide information to help the lawyer successfully defend you in court.
After investigating your case, most lawyers will try and settle outside of court. This means you need a lawyer who can negotiate the best deal possible. When all the information is appropriately collected, analyzed, and understood, your case can be negotiated successfully.
You must choose a lawyer who will work relentlessly for you and have the commitment and determination to negotiate the best possible outcome.
Quality 5: Trustworthiness and Confidentiality
Your personal information and any statements made regarding the case must be kept confidential between you and your defense lawyer. If your case is disclosed to peers or other external sources, it could mean that any specifics of your case are being shared.
Always find a lawyer who keeps any discussions between you and them confidential and private.
An experienced defense lawyer understands that your privacy is of the utmost importance. When they have your confidence that they keep their word, it will help you feel secure and optimistic about your case's outcome.
Schwartz Law Will Fight For You
The Schwartz Law team has been serving Cobb County with experienced, proven legal defense strategies for years. We specialize in DUI cases and drug-related offenses, traffic crimes, and general criminal defense.
We do more than provide you with a knowledgeable Atlanta DUI lawyer — we hold steadfast in defense of your rights as a citizen. Reach out to us now and get your free consultation.