How to Choose a Criminal Defense Attorney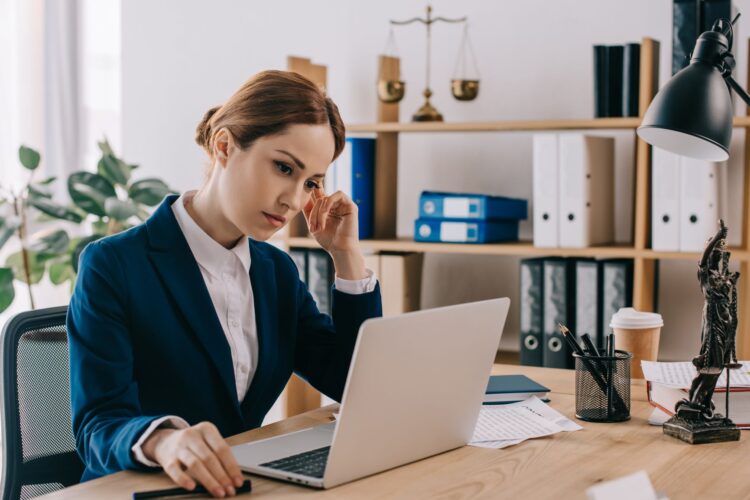 Have you been arrested for a crime and are unsure what to do? No matter how serious you perceive the charges to be, it is important that you hire an experienced criminal defense attorney to represent you. But if you've never hired a criminal attorney before, do you know what qualities to look for to ensure you get the best defense possible?
The American legal system is incredibly complex, with multiple branches and specializations that make it almost impossible for the layman to understand its intricacies. On top of this, not every lawyer can handle each kind of case.
At Schwartz Law, we're here to fight for you. In this article, we'll help you discover 5 things you should look at when choosing your criminal defense attorney.
Look at the Attorney's Experience
One of the critical aspects you should always look for in an attorney is experience. A lawyer who has been practicing for ten years will most likely serve you better than one who has five. The longer a lawyer has practiced, it follows that they've tried more cases and utilized numerous different strategies.
Of course, being charged with a crime is a tense, panic-inducing moment. You may find it hard to think clearly should this happen to you. Common knowledge says to contact a lawyer immediately, which is correct but don't let the rush to find a lawyer force you to settle. Take time to research your choices and consider those who have the most experience.
Look at the Attorney's Specialties
The title "defense attorney" is comprehensive and gives the impression that any defense lawyer is fit to represent you in a criminal trial. Unfortunately, this simply isn't true, and while a defense attorney may have multiple areas in which they practice, one attorney can rarely defend clients against every type of charge with the same level of skill.
When looking for a firm to represent your case, you should always take the time to confirm whether or not they specialize in an area relevant to your charge. If you're facing criminal charges of theft, a DUI lawyer may not have the knowledge and skills needed to serve as your criminal defense attorney.
Sometimes, a criminal attorney will present themselves as operating as a general defender. You must perform your due diligence to see what experience they have in defending your type of case. If a lawyer advertises themselves as a DUI lawyer, it's on you to investigate their background and see if that claim holds up.
We at the Schwartz Firm have extensive experience in misdemeanor and felony criminal defense, including identity theft and fraud, Cobb county probation violation, theft and burglary, and drug charges. We can also provide you with a Georgia DUI lawyer to defend you.
Look at the Attorney's Record of Success
Just because a defense attorney has been practicing for ten years doesn't necessarily mean they've had more wins than losses. When researching an attorney or firm's history of success, don't look at the overall number of cases they've won versus those they didn't. Instead, you'll need to pick the cases that closely resemble yours.
For example, say an officer charges you with DUI. Unless that firm you're considering deals only in DUI cases, looking at overall numbers will do you no good. Look only at the DUI cases they represented that closely resemble yours and compare those records. Doing so gives you the most accurate picture of how they handle your type of charge.
Assess the Attorney's Communication
If you get charged with DUI, you may not understand what's going on or what to expect with your trial going forward. That's not an excuse for your DUI attorney to keep you in the dark. Part of their job is to accurately and explain the process to you while answering your questions.
An attorney who is happy to take everything on by themselves and minimize your involvement may seem like a godsend at first. Still, you aren't getting everything you should from the client/lawyer relationship without open communication. Besides being an educational moment for you, they should be updating you with every change in the case and preparing you for what may come next.
The Schwartz Law team takes communication very seriously. No matter your circumstances, we do everything we can to ensure you're always up to date on your defense.
Does the Attorney Explain "Hidden" Consequences?
During your trial, the prosecutor may offer you a plea deal, or your lawyer may arrange one for you. Many clients see the reduced punishment such a deal offers and accept it immediately. Some lawyers may even encourage this, seeing the lighter consequences as immediately acceptable. Such short-sightedness can have long-lasting ramifications that you should know about before making your decision.
A reputable lawyer will explain every detail and consequence of accepting a plea bargain and not just the perceived benefits. For example, a plea bargain that reduces a prison sentence may still require a guilty plea, which can follow your criminal record for years and your prospects. Your lawyer should discuss with you in detail how plea deals, as well as a conviction, will affect your life.
Schwartz Law Will Fight For You
The Schwartz Law team has been serving Cobb County with experienced, proven legal defense strategies for years. We specialize in DUI cases and drug-related offenses, traffic crimes, and general criminal defense.
We do more than provide you with a knowledgeable Atlanta DUI lawyer — we hold steadfast in defense of your rights as a citizen. Reach out to us now and get your free consultation.