How Is COVID-19 Affecting Criminal Law?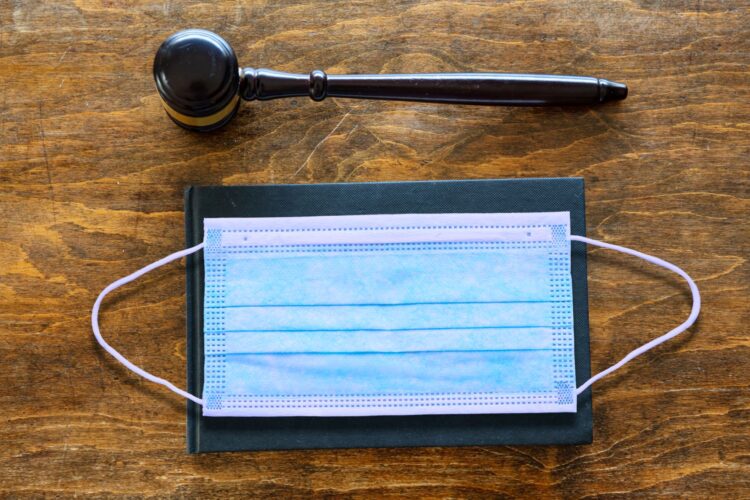 COVID-19 has no shortage of consequences. Some are obvious, such as the number of people who have become sick or have lost their jobs throughout the pandemic's run. Others require a closer look, such as how the pandemic is affecting criminal law. In many ways the criminal justice system has struggled to keep up.
Every part of the court system has experienced cancelations and postponements. There has been an evolution in how prosecutions and investigations are handled. Inmate populations have decreased. Law enforcement agencies, courts, and prosecutors have changed while the system tries to keep the pandemic's status quo.
As the criminal justice system changes, the general public should know what this means in how practices get handled. Legal protections and criminal procedures could get modified at every level, as both the investigation and resolution levels of the case.
Understanding these changes can help one have an informed process to plea negotiations, motion proactive, and investigation practices. Let's look at a few ways COVID-19 is affecting criminal law.
Limits of Time
Subpoena recipients of all kinds will face problems replying to regular requests for information and investigatory subpoenas. The limitations and measures placed to limit spreading the virus are affecting these actions.
They leave professionals without the proper resources or personnel. Subpoena recipients can't obtain the needed records for their cases.
These limitations can delay prosecutions and proceedings. Sure, courts could extend deadlines of compliance. But these extensions are just going to delay resolutions. Government inquiries for tolling agreements will increase, which will extend statutory limitations.
Defendants might not agree to equitable tolling, but the government may insist that the circumstances are necessary.
The Department of Justice requested that Congress pause the statute of limitations on civil proceedings and criminal investigations during a national emergency for one year after the end of the national crisis.
It's unknown how long the pandemic will reside in our society and how long it will take to get back to normal. The government is likely to use any and all available tools to create necessary extensions for the criminal justice system.
Grand Juries
Due to COVID-19 social distancing restrictions, grand juries can't convene to listen to testimony and presentations of evidence connected to ongoing criminal investigations. But, certain jurisdictions use technology to continue the grand jury process. The Southern District of New York (SDNY) is one such place.
The SDNY created a videoconferencing system that let grand jurors convene in Lower Manhattan or White Plains. This allowance helps avoid close contact as well as traveling. Their presence in one of the locations is said to count as a part of the 16 jurors needed for a quorum.
Drawbacks
Although this use of technology helps get around the COVID-19 restrictions, they are still some drawbacks.
For one, secrecy is dire in the grand jury process. While occurring remotely, the proceedings are less secure. The risk of non-sanctioned personnel viewing the proceedings is much higher. This risk could jeopardize the safety of the witnesses and confidential documents.
The difficulty is increased for grand jurors to determine the witnesses' credibility and physical evidence with a technology screen.
Also, the ability of jurors to ask witnesses questions is significantly affected. They can't speak with an assigned prosecutor in the room when working remotely.
The Sixth Amendment
State and federal courts are closed indefinitely or operated at a limited capacity. Sixth amendment rights are heavily affected by this. The Sixth Amendment grants defendants the right to a speedy trial, mainly when incarcerated.
The Federal Speedy Trial Act gives time limits for different parts of federal criminal prosecution. Many federal courts have sent administrative standing orders that suspend the Speedy Trial Act. The SDNY has made orders suspending amounts of time from counting towards the time needed.
The American Bar Association stated, "Measures taken to address the dangers of the coronavirus are expected to exacerbate the significant backlog of cases in state and federal courts, not to mention immigration courts that have a backlog of more than 1 million cases."
This act will backlog dockets of cases that will convene when the pandemic ends, and everything reopens. Courts will most likely prioritize incarcerated defendants. White-collar crimes will probably be less of a priority. This change could lead to a push in plea resolutions to help clear docket backlogs.
In addition to speedy trial issues, the Sixth Amendment's portion that guarantees a defendant's right to counsel will also be affected. Those incarcerated might have issues consulting with counsel when their ability to interact is restricted due to restrictions. The Federal Bureau of Prisons (FBP) issued an Action Plan which details legal visits and inmates' access to legal counsel.
Case by case accommodations will be accomplished at the local level
Confidential calls will be allowed so inmates can maintain access to counsel
Approved attorney visits will need to undergo a screening process — just like staff
Schwartz Law Will Fight For You
The Schwartz Law team has been serving Cobb County with experienced, proven legal defense strategies for years. We specialize in DUI cases and drug-related offenses, traffic crimes, and general criminal defense.
We do more than provide you with a knowledgeable Atlanta DUI lawyer — we hold steadfast in defense of your rights as a citizen. Reach out to us now and get your free consultation.